After graduating from the National University of Singapore with a BA (hons.) in industrial design in 2005, Yong Jieyu went on to work in a design consultancy. Presently, he is doing his masters degree with the Design Academy Eindhoven.
In his young career, he has become recipient of numerous accolades, he won a silver award in Tan Kah Kee Young Inventors Award (2004), became finalist in Bombay Sapphire Designer Glass Competition 2005 Global, International Travel Souvenir Design Competition 2005 Korea, Bordeaux Wine Carton Design Competition 2005 and Kokuyo Design Competition 2006. In addition, he won the 'Best of Best Award' for Red Dot conceptual catagory 2005/2006.

Over the course of an email interview with us, the creative genius spilled the beans regarding his hidden potential, roll on to see for yourself,
1. What made you to take up design as a career and how did you go about it?
Yong: It was by chance that I took up design as an academic course and ultimately leading to the decision to pursue it as a career. It was offered as a new course in the National University of Singapore and I was not interested in other courses the university offered and so decided I have no other choice but to give this new course a try. I had no idea what I was getting myself into then.

2. How do you approach your designs?
Yong: I like to look at every project according to its unique context and shape the approaches accordingly. Different project or brief will require different creative intervention and research methods. So to speak, no project is the same to me. At this current point, for every project I undertake, I am also looking at the meaning of creating new designs and their meaning of existence.
3. Right from 2004, you have been winning laurels in the genre of design, Tan Kah Kee Young Inventors Award (2004), Bordeaux Wine Carton Design Competition (2005), International Bicycle Design Competition IBDC (2006), Red Dot conceptual category (2006) to name a few, here I'd like to ask, how has the recognitions, benefitted your career?
Yong: The recognition has helped in building confidence and opening up new doors for pursuing design as a career. Being brought up in a traditional educational background in Singapore where maths and science seems the absolute, pursuing a creative discipline such as design, to me, is something full of uncertainty. Thus I would say the recognition encouraged me to pursue this dream.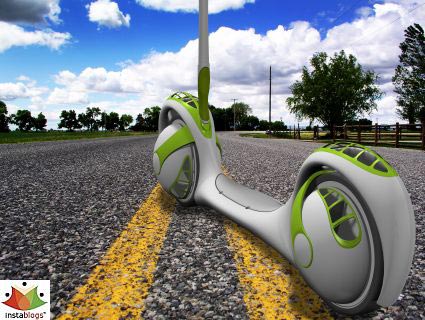 4. Yong, could you please tell our readers the concept behind musical harmonics 'Cheers to Good Health' champagne glasses?
Yong: The champagne glasses are a result of a research project I did in the Masters course of the Design Academy. It was a research into the sound that we neglect in everyday life and a look at how we could possible bring value to these ignored sounds. Our senses are very much focused on the visual in our contemporary society. It was an attempt to make us relook at how our society is over focused on visuality and has neglected other senses (such as sound). Based on research on sound therapy, it has been found that our bodies react positively to certain sounds. We naturally enjoy harmonious sounds and that is why music chords sound pleasing to our ears. Major chords in music sound happy and cheerful while minor chords sound sad and depressive. The 'Cheers to Good Health' Champagne glasses is a set of glasses that when hit together, produces an E major chord (a basenote E, maj 3rd and perfect 5th note). By incorporating deliberate design of harmonious sounds into champagne glasses, I hope to include a more healthy value while we engage in the ritualistic act of toasting.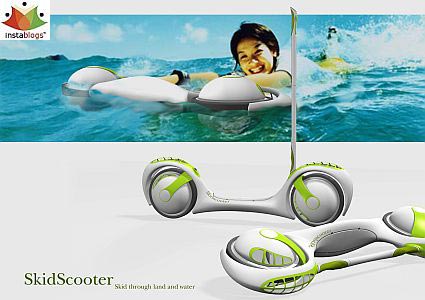 5. How did you come up with the idea of Plastic bin, a basket that is made with many layers of plastic bags?
Yong: It was a 2 day workshop with Chris Kabel that required us to use discarded materials and make something useful out of it. I was impressed by the people in the Netherlands bringing their own shopping bags to the supermarket (Albert Hein) and thus eliminated the large waste of plastic bags. In most parts of Asia, people generally do not consider that (although it is slowly changing now). I see a lot of plastic bags used during shopping, one for every product. And in reaction to that, I felt I had to react to that. And so the plastic bags became a natural selection of discarded material for me to use. There was also the problem of the plastic bag being not strong enough and often breaks, so people throw them away without a 2nd thought. A lot of people do not realize that the many plastic bags we throw away is made up of the same materials that makes products like hand phones or lamps. My hope was to strengthen the plastic bags and to give them more permanence through the strengthening of its structure and a stronger form identity. It is a way of commenting that we are throwing away precious material whenever we discard a used plastic bag.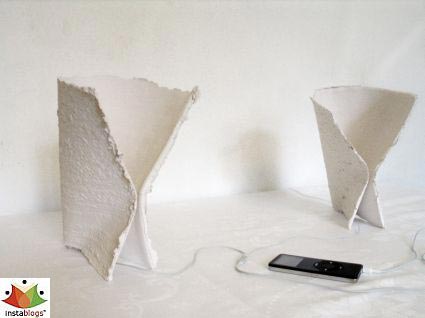 6. Evanesense glass chair, rose martini glass and vinealis martini glass you have worked with different properties of glass, any special reason or affinity?
Yong: I like glass and think it is a really beautiful material. But have had no chance to really work on it. So whenever there was a chance to design a glass object, I am really happy. It sounds really naive and funny especially since I have had absolutely no experience with glass before these projects. I just felt there must be more ways of showing the beauty of glass. So in a way these competitions opened up a chance for me to propose my new (or old) ideas on glass making as a designer and at the same time, as a total glass amateur. Lucky for me the chair and rose martini glass were selected in the competitions and those gave me an opportunity to prototype out the designs and really learn something about glass making.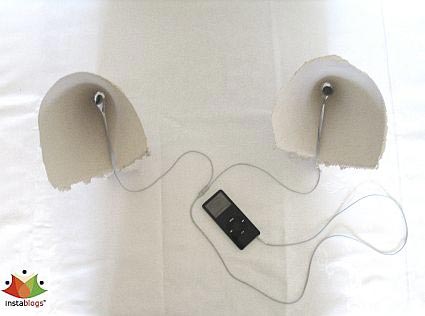 7. Where do you see yourself, let's say, five years from now?
Yong: I see myself setting up my own design studio, doing things that I believe in.
8. Any maxim you'd like to leave for our readers?
Yong: Design and consume responsibly.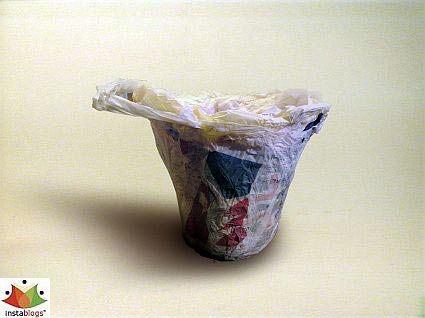 9. Also, we'd like to have your views on Coolbuzz.com?
Yong: I think the internet is really changing how design is conceptualized, produced and distributed. Design blogs definitely make a big impact on the design community so I think its great to have blogs like coolbuzz.org around to spread information. But I do have mixed feelings about this 'bombardment of images' that is happening in our society. So I feel for blogs to have real value, it should have not only great content, but also a very sensitive critical eye.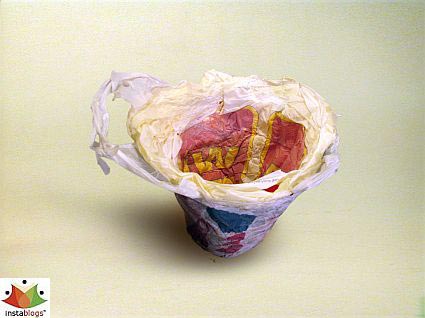 Quick bits:
1. Who is Yong Jieyu outside the professional frame?
Yong: A food lover.
2. Who would you like to design something for?
Yong: My grandmother.
3. How would you label/categorize your work?
Yong: I will leave that for other people to judge.

4. What music is on your iPod or radio?
Yong: Summer love – Faye Wong.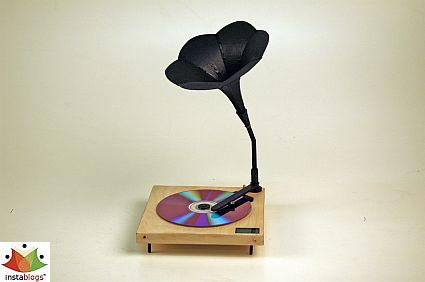 Wow! this was indeed a fantastic interview, thank you Yong for sparing out time in doing an interview with us, it is greatly appreciated; also I'd like to wish you success for all your future endeavors.