Recycling is an art to turn old and waste things into something new and unique. While some people just throw away these things, some other understands the benefits that come from reusing and recycling. Few such people have made some amazing arts of the world.
Below are few some incredible structures in the world, which people created using old plastic bottles.
EcoARK exhibition hall in Taiwan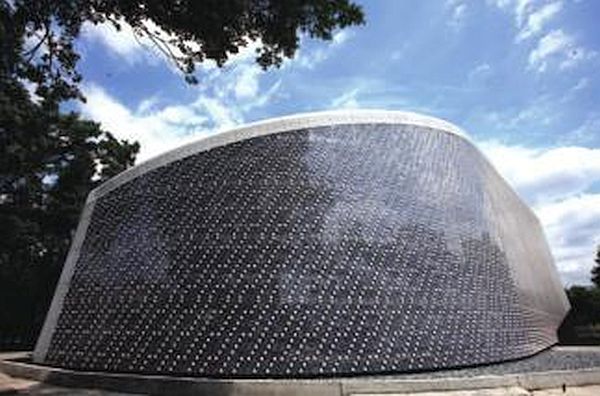 Image Source : Taiwan.Gov.Tw
Standing three stories tall, makers have used around 1.5 billion plastic bottles to build this building. The building is so huge that it has an amphitheater, exhibition hall, and screen that shows falling water, which when collected works as an air conditioner. With the creation of EcoARK exhibition hall, we have one of the movable, lighter, and environment friendly building that is just made of plastic bottles. The makers of EcoARK exhibition hall wanted to convey the importance of recycling to the world. The building is in Taiwan and as only plastic bottles have been used in its making, it has made it world's first green building.
Giant fish at Brazil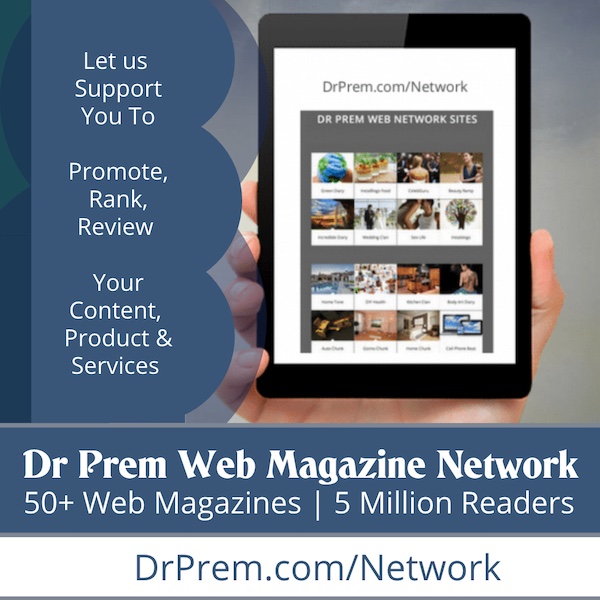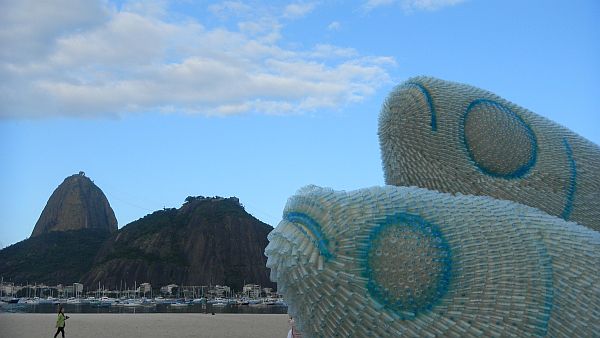 Image Source : Flickr│ Helio Coelho
On the Botafogo beach of Brazil, we can see this giant fish, which is completely of plastic bottles that people usually throw away. Looking at the giant fish at the beach it seems the fish is coming out of the water. Giant fish is made with the aim to spread awareness among people about recycling. Plastic bottle giant fish also illuminates the place at night. Looking at this structure, people might feel the need to reuse, recycle, and get inspired to do the same in life.
Plastic bottle school in Philippines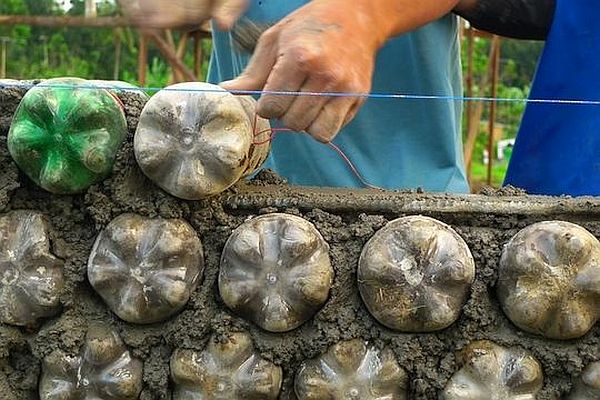 Image Source : S3.AmazonAws.Com
With the making of this school, children at Philippines do not have to suffer for their studies. Plastic bottle school is not just a solution to children who do not get a chance to go to school, but also is a way to utilize old plastic bottles.
Danone bottle wall in Tokyo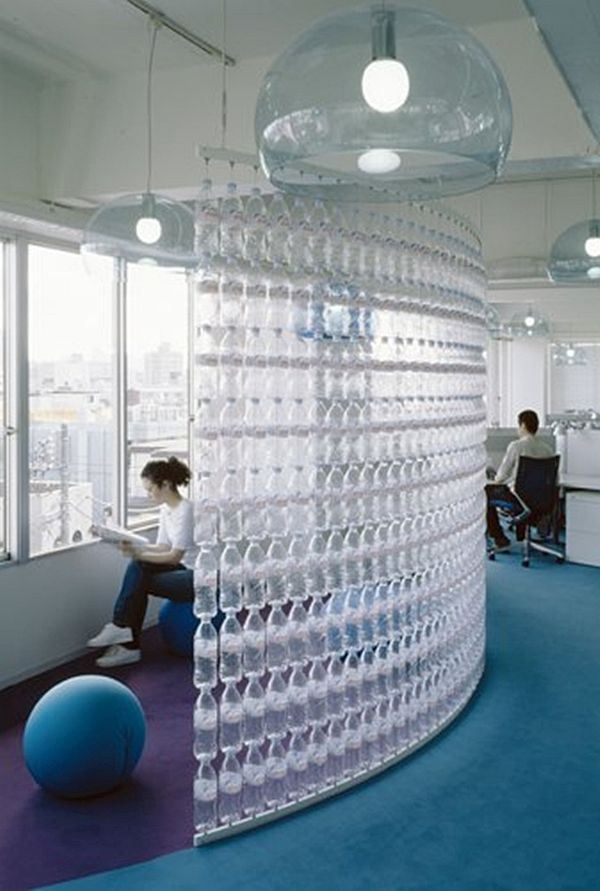 Image Source : VijayNambiarDesign
Klein Dytham Architecture from Tokyo designed this wall in Danone office. The main aim of this wall is to make correct use of plastic bottles. As many people just throw away these plastic bottles, the designers have used old bottles efficiently.

With recycling, we can make the best use of some old things and shape them into something new using creativity and skill.