Almost everyone is aware of a white Japanese bobtail cat with a red bow. Hello kitty is quite popular and many people around the world are her fans. The cute kitty has a huge fan following amongst kids as well as adults.
Keeping in mind her increasing popularity, she keeps on appearing on one or the other product. While objects like hairclips and pencils were the staple, recently an airplane with Hello Kitty motif has also shown up. If you do not know much about this plane yet, then here are few facts that will make you more knowledgeable about Hello Kitty plane.
Delicious cute meals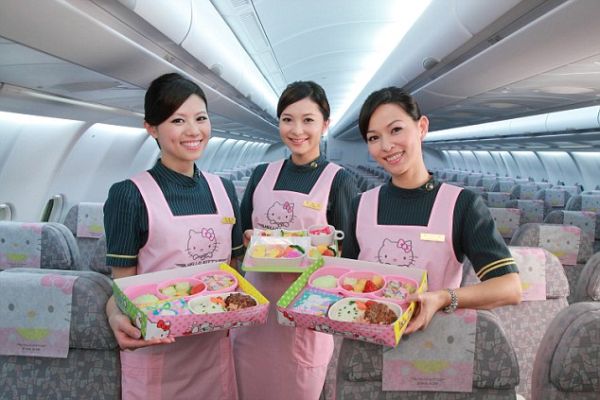 Image Source : Dailymail.Co.Uk
Looking at the in flight of the meals, you will see Hello Kitty all over. From salad to dessert, everything will remind you of Hello Kitty, as every food you will see in this plane is in the shape of this cute cat.
Hello Kitty in washroom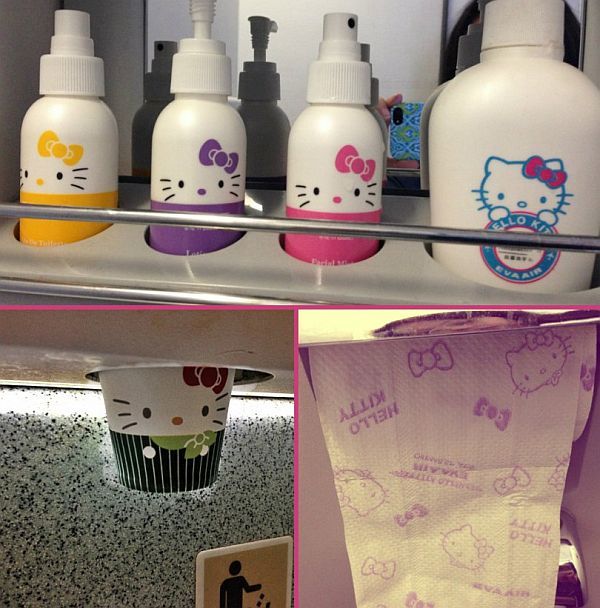 Image Source : TheRichestImages.Com
With Hello Kitty plane, you cannot escape from Kitty, not even in the washroom. As soon as you enter the washroom, you will only see Hello Kitty inside. For making it a complete Hello Kitty washroom, makers have placed Hello Kitty toilet paper and hand wash. From lotion to soap, everything is inspired from Hello Kitty. And if you feel like vomiting, you have a Hello Kitty barf bag in front of you.
Plane décor is seasonal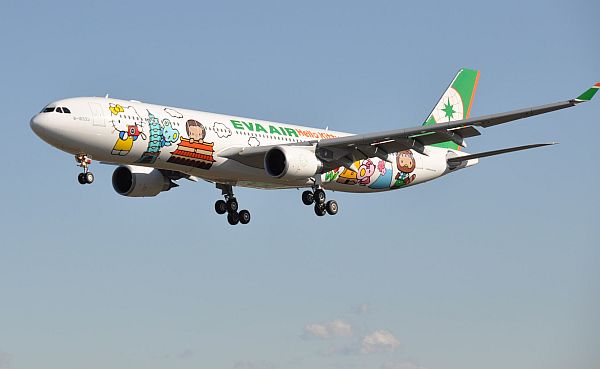 Image Source :  ThesMartLocal.Com
With this plane, you are never going to get bored, as it has different decoration and themes for different season. When sitting in the plane in different season, you will clearly notice the difference. You will see the season based decoration of the plane, but Kitty is going to go nowhere. Plane will always have Kitty but with different colors and themes.
Kitty inspired boarding pass and boarding gate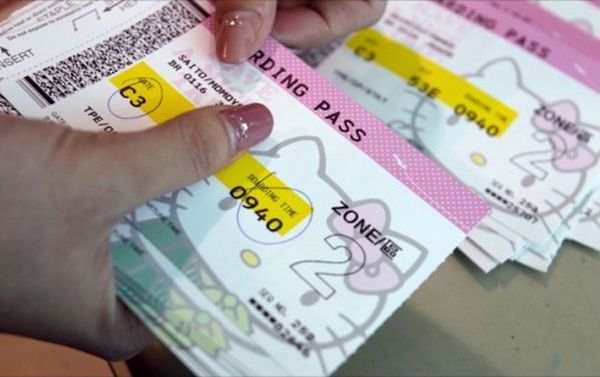 Image Source : Travel-Leaf.Net
When making plan to travel with Hello Kitty plane, you must get ready with your cameras. You will see Kitty as soon as you check in into the flight. Looking at the boarding pass, you will notice that you have boarding pass, which is full of Kitty stuff. As soon as you enter the boarding pass, you will see everything painted pink.
Sleep with Kitty pillow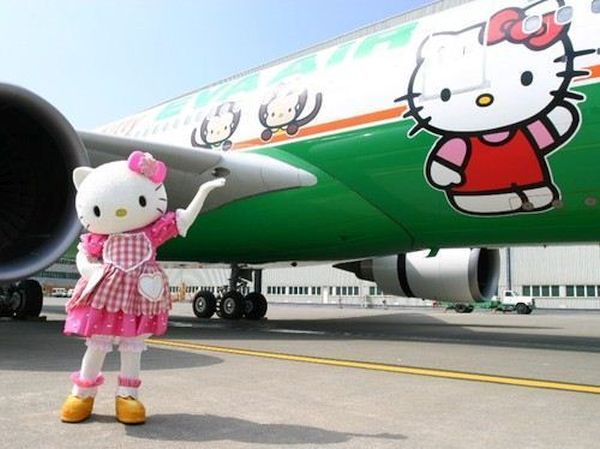 Image Source : Cdn3.DogoMedia.Com
Finally, when you go to sleep, you will get a Kitty pillow. Sleeping on a Kitty pillow will once again remind you that you are sitting in a Hello Kitty plane. Moreover, your seats will also have a Hello Kitty inspired apron giving you a complete look of Hello Kitty plane.

Sitting in a Hello Kitty plane, you will feel like you are travelling with Kitty, as it has everything made of Kitty. As soon as you enter until the end of time, Kitty will accompany you. If you are a Kitty fan, you must book your tickets with Hello Kitty plane.