The Moon has fascinated human beings for a long time and as kids most of us would have had desired for it. Now you can have your own moon that will only glitter for you all the time. When this full glowing moon hangs on the wall, it gives an impression of the real one.
When I looked at this fabulous moon-light, a beautiful poem by Daniel Murphy came to my mind, it went like:
Moon light so bright
It follows you all night
Have no fear nor no worry
No need for any hurry
It'll guide you in your darkest hour
Light galore with endless power
As the poem says, in the same manner this virtual moon would also guide you in the darkest moments of night. All you have to do is just bring it home and enjoy the moon light! It comprises of an audio CD and infrared remote control. It operates through 2 AAA batteries and 3 AA batteries, so you don't need the sun to glow your moon. This moon-light can be all your's by just spending $26.99.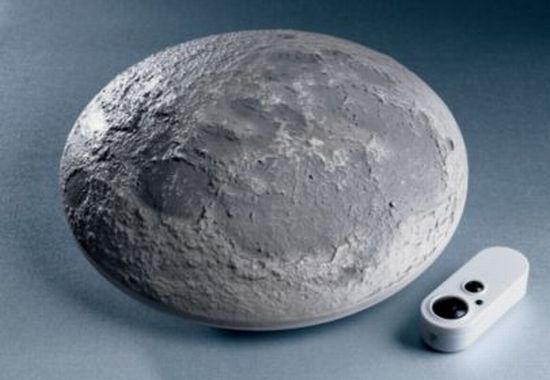 Source: BetterLivingThroughDesign