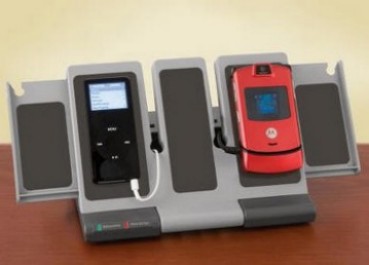 It's annoying, when you have to charge multiple gadgets at one go, especially when you can't find the number of plug points you need or when you have to sit idle waiting for each gadget to get charged more so when you are traveling. Well, such instances could be a thing of past, if you own a Five Device Recharging Station.
The charger comes with four integrated AC ports and two patented USB ports with surge suppressors to store and power five devices from one convenient place. The charging adapters are routed through two conduits that conceal cords and prevent tangles, while the non-skid surface ensures that your gadgets are safe.

The entire unit folds flat to the size of a hardcover book, making it a convenient travel accessory. The integrated surge protector thwarts power spikes up to 6,000 volts and 72,000 amps. Get one for $50 and have a worry-free travel.
via: Redferret