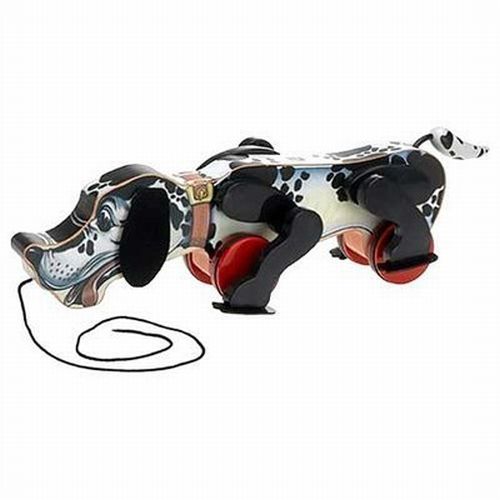 For centuries now man has found a companion in his pet dog. Without actually starting the argument of whether dogs or cats make better pets, let me tell you that I personally thinks dogs are better and basically cats just need too much pampering and then do nothing of use. So Fisher-Price have decided that they would like to please people like me this festive season by launching a wonderful cute little Snoop n' Sniff pup.

This little special pet is an ideal option for people like me, who are lazy, cannot ever take care of an actual pup and then are too scared if it grows in to a full fledged dog with sharp teeth and all. This Fisher-Price original was first launched in 1938 by the company and it was an instant hit with the people world over. Over five million of these little pups have made their way in to the homes and hearts of people across the planet. This black and white pull along pup with a funny sound and action is truly a special gift to give to anyone you happen to love.
But if you want to get one of these by Christmas then you better order them very early as they are an equally big hit as they were nearly 70 years back. I look up on the websites that sell these pups and they seem to be sold out everywhere, with new stocks being ordered everywhere. You can get one of this for $39.95 and it will give you a very authentic and classic look. There is something about tradition that holds your imagination and it is not surprising at all to see where the popularity of this hound comes from.