Hard work is the only way to get through success in life. Some people just make their way to success, even after they do not have perfect bodies. Such people do not let challenges overpower their talent.
Here are some such examples that have become inspiration for thousands of people, just with their hard work and their ability to defeat challenges in life. These people have marked their names in their field making their way to success.
Wrestler with one leg- Anthony Robles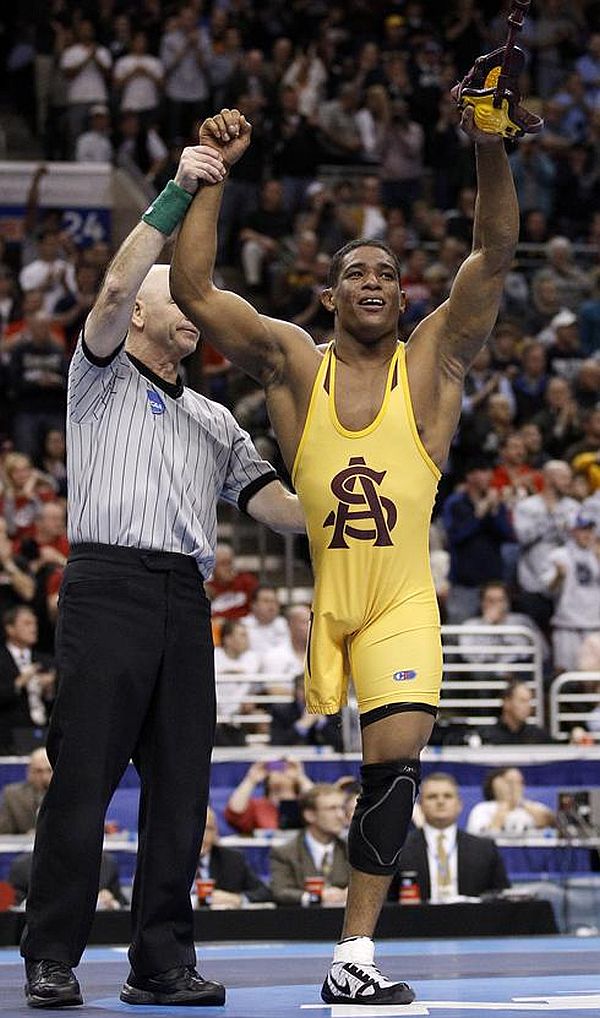 Image Source : UsaToday.Net
Anthony Robles, a man with one leg since his birth, is an inspiration for many such people around the world. Besides facing physical challenges in life, he built his own way towards success. Robles won NCAA individual wrestling championship in the 125- pound weight class.
Apart from this, he has also received Most Courageous Athlete Award back in 2012. Not only this, he is also an author of the book, Unstoppable: From Underdog to Undefeated: How I became a Champion. Robles have proved this fact that it is only the hard work and will power that takes you towards success in life.
Oscar Pistorius- Men with no legs
Image Source : Cdn.Cnwimg.Com
Oscar Pistorius, sprint runner from South Africa started on blocks in Men's 400-meter semifinal of London 2012 Olympics Games. Oscar has won many awards and received dozens of Gold, Silver, and Bronze for his splendid performance in Disability Sports events. Not only in the disabled events, but also won several awards in Able- bodied sports events. Pistorius was born with fibular hemimelia in both the legs and got his legs amputated when he was just 11 months old.
Baxter Humby: A man with one hand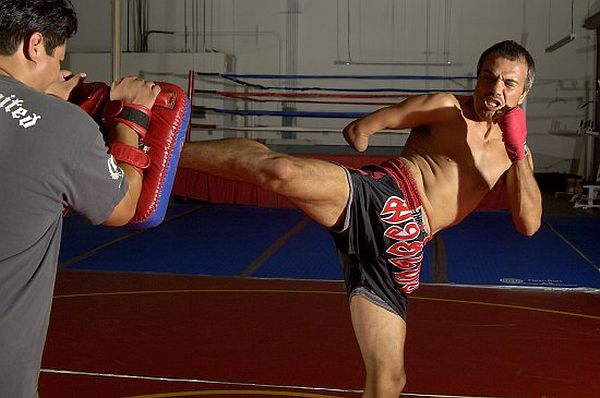 Image Source : BaxterHumby.Com
Baxter was not disabled form birth, but he had to have his right hand amputated at birth below the elbow. Even he is a man with one hand; still he has many achievements and accomplishments. Humby is the only Kick Boxer who has won a title with one hand and still is the IMTC world Super Welterweight Champion. Moreover, this man began competing at the age of 17 in martial arts. Besides that, he is a runner and acted in Spider Man 3 as a stunt double. Humby has not limited himself to just one thing and has tried to do everything possible.
Bethany Hamilton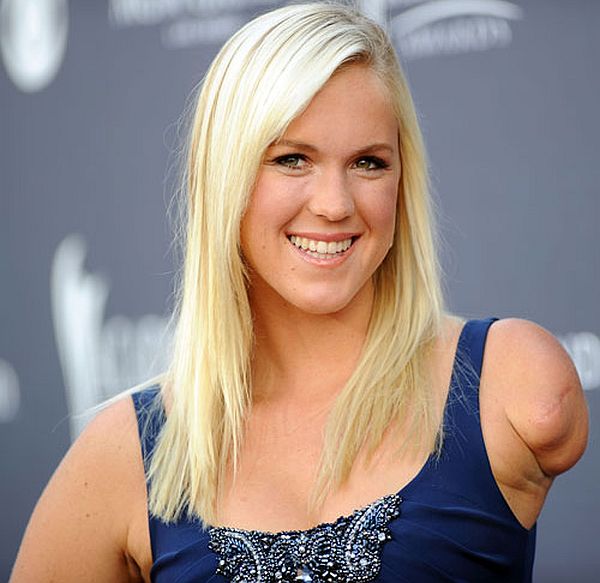 Image Source : Cdn.Zap2it.Com
Bethany is a professional surfer who lost her left arm to a shark attack while surfing. At the age of 13, she lost her left hand and since then she is surfing with one hand. Back in 2005, she was placed first in the NSSA national Competition and first in O'Neill Island Girl Junior Pro Tournament. Bethany, even after losing her hand did not leave the hope and continued with her passion, which is Surfing.
Summary
While some people think that there are many challenges in life, others utilize that challenges in the best possible way. People who think their physical disability as their strength makes their path towards success. In the end, it is all about making defeating all the challenges and makes them their strength.