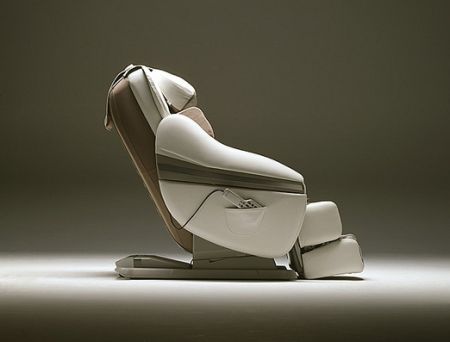 Ever thought of taking a break from this monotonous schedule and going to an island to just relax and chill out. Well, what is the first thing that comes to your mind then? I knew it would be a nice massage and everything will follow lately! After all, anything can be enjoyed once you are relaxed, your nerves are settled and there is no aching back or head.
Like everyone else, I too love massages and so, rather then going to an island, taking leave from the office and canceling all the future prospects of scolding from my boss (I know ill turn back late), I thought of searching for a nice massage chair rather. A Japanese company 'Family-Chair' has just released a massage chair, which can be used by anyone above fifteen years of age.

Also, the chair functions in such a way that it will adapt itself to your body type and fit you into it. Where it may adapt to your size, it may to adapt to your pocket size as it is worth 3000€. Guess, ill take the island trip rather!
Source: Akihabaranews