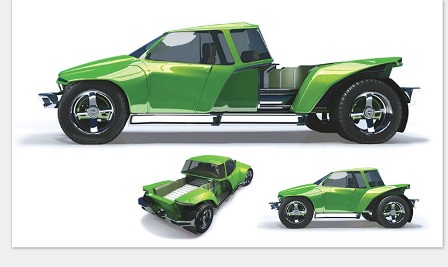 The comfortable Extender Elastruck is a real celebration and a nice gift for personal mobility, by automotive industry. The Extender Elastruck is a right choice for you, if you are really looking for some extendable support-designed-truck. This four-wheeler can be stretched into a 4×8 size bed. Its new design in metallic green is beautiful and luxurious. This is efficient for safe journey even in uneven roads with heavy loads.
Compact designed truck bed is a newly designed extendable truck bed and requires 400hp electric power. The front wheels and the back wheels require 200 hp each.
It's a pull in and pulls back truck bed with an adjustable cover.
Strong headlights for obstacle check, attractive windshield, and luxurious 5 seats in extendable truck bed, Extender Elastruck, are great.