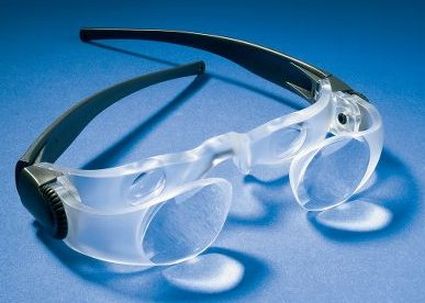 Did you ever face a problem watching a live event sitting far away or try enjoying the event with the aid of those bulky binoculars, especially when haivng a sip from that beer mug? — messy right!
Well if you want to get rid of this problem, you can use these Hands-Free binoculars manufactured by Hammacher Schemmer.

They can be worn like normal sunglasses and provide crystal clear 2.1x magnification. These can be comfortably used for watching sporting events, movies, television, live theater, or anything faraway for that matter, after all we know what binoculars are used for.
Each lens can be adjusted individually, contain no sharp edges, and are flexible and lightweight enough (less than two ounces) for comfortable extended use.
These lenses can accurately focus from 10′ to infinity, can offer a wide 20 field of view, and are also lined with frosted objective lenses so no bugging reflections can distract you.
Via: Coolest-Gadgets