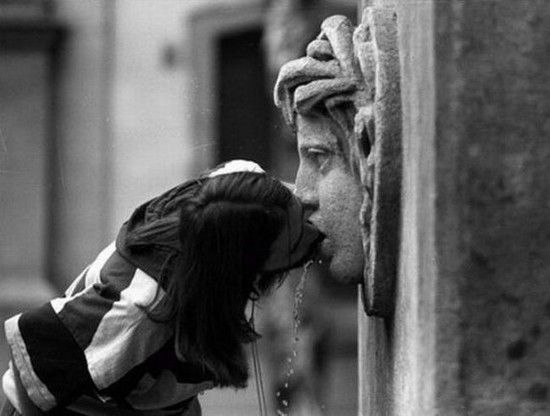 Today creativity is on a high, love torments but almost about to die (fade away), the world in a picture I'll narrate, you'll sigh or else pass by! Relate if possible, understand the essence, our doings have left this world distressed.
Creativity: Today creativity is definitely on a high. There is plenty happening in the creative field, the picture above is another example of the same; I mean, public tap with such a makeover is a sure treat for the eye.

Love torments: I say – love torments but almost about to die, because; if you check out the picture, kissing a symbol of bonding/love, but did you notice the facial expressions on the sculpture? Nil, that is what's happening in today's world; we've become creative, nuclear, self reliant and even share a bonding with the world around, but, just like the picture the expressions are dull/ruthless, and it's sad to see the world so fake.