Grand Teton National Park is one of the most beautiful places in the continental United States. It boasts stunning mountains, gorgeous lakes, impressive trees, an abundance of wildlife, and fun activities for solo travelers and entire families. It has so much to offer that it's difficult to know where to begin—what sets it apart from other parks? Do you have to do everything yourself, or are there ready-made activities and tours available that ease the stress of planning and optimize your experience? An avid fan of Grand Teton National Park, Cody Moxam, shares some of his favorite things to do in this remarkable area:
Exploring via boat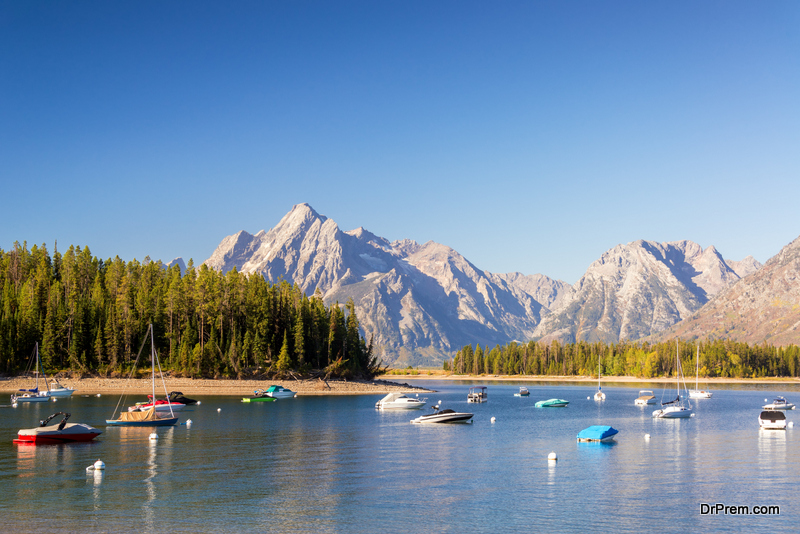 You can explore much of Grand Teton National Park via boat. One of the most famous bodies of water there is Jenny Lake, which you can easily spend a full day at. Jenny Lake is two miles long and 250 feet deep, so you've doubtlessly seen its likeness captured in photographs associated with the park. Weather permitting, you can swim, fish, and of course, take a boat around the edges and appreciate the beauty of the surrounding nature.
Likewise, Jackson Lake is a wonderful place to relax and embark on a mini-cruise. If the sun is getting to you, a boat trip might be just what you need to take a break from hiking, get in the shade, and still appreciate where you are.
Rafting the incredible Snake River is another activity visitors love. It's an opportune time to view wildlife and listen to your guide teach about geology and history. You don't have to fend for yourself when it comes to food, though: if you wish, you can purchase Snake River rafting tours with a deliciously prepared lunch or dinner along the banks. If you would prefer a self-guided tour, there are companies that rent out kayaks and canoes on Snake River as well as Jenny and Jackson lakes.
Hiking
Grand Teton National Park is full of exciting hiking trails. As an avid hiker, Cody Moxam has explored quite a few of them, such as the trail that encircles Jenny Lake. Former park ranger Ash, author of the blog Dirt in My Shoes, lists several hiking trails and sights you cannot miss when you visit the Grand Tetons.
If you want a newer trail that people may not know about yet, Ash recommends Lake Creek Trail, which takes you to Phelps Lake and views of the Teton Range and Death Canyon (she notes that the trail's entrance, Laurance Rockefeller Preserve, is an experience in itself that's worth checking out).
If you're already at Jenny Lake, you can hike the trail around the water that leads to the beautiful Hidden Falls. The journey to the falls is on the longer side for some folks at 5.5 miles, but you can reduce this distance to 1.1 miles if you take the shuttle boat across the lake. If Hidden Falls is not enough for you, you can continue up the trail to Inspiration Point. Inspiration Point will provide you with a stunning view of Jenny Lake—though beware that it can be steep at points, but otherwise, it's suitable for hikers of varying levels (remember that pets are not allowed on this route, unfortunately).
Watching wildlife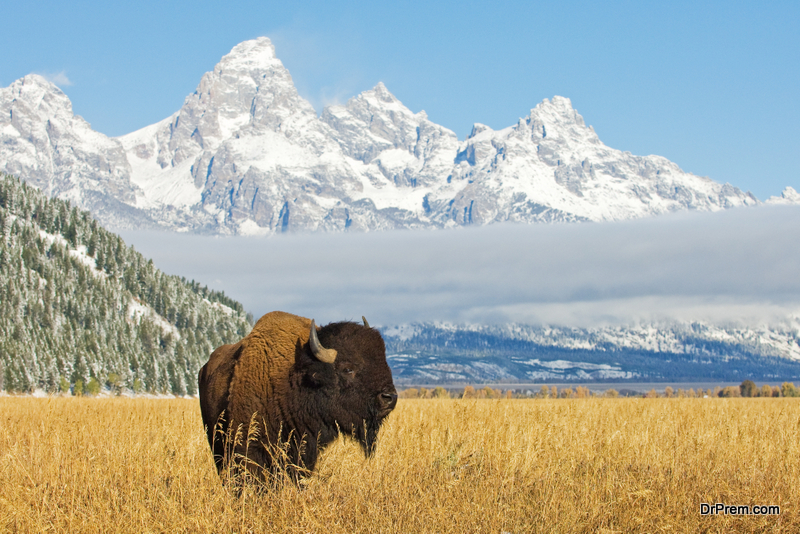 Grand Teton National Park, arguably, has some of the best opportunities for viewing wildlife in the US. The animals are constantly on the move, so you'll have to ask park authorities about the best places to do so, but you can hope to see animals, including moose, elk, eagles, pronghorn, bears, buffalo, and more (the Jackson Lake Lodge Activity Desk keeps a record of recent animals sightings, so they're an excellent place to start). Don't get too close, of course, but watching wildlife is an excellent time to practice your photography skills and appreciate the beauty of the animals we share this planet with.
Craig Thomas Discovery and Visitor Center
The Craig Thomas Discovery and Visitor Center, affectionately known as the Moose Visitor Center, is a beautiful 22,000-square-foot building meant to provide park visitors with all sorts of information about the park at large. The Center contains helpful maps, information about hiking trails, ranger programs, and a theater that projects a park-specific documentary. With floor-to-ceiling windows, this visitor's center is not one you want to miss (and it's exempt from the park's entrance fee).
Grand Teton National Park is a marvelous place, so it's no wonder why it attracts people from far and wide, including individuals like Cody Moxam. When are you planning your next trip to the Grand Tetons?
Article Submitted By Community Writer