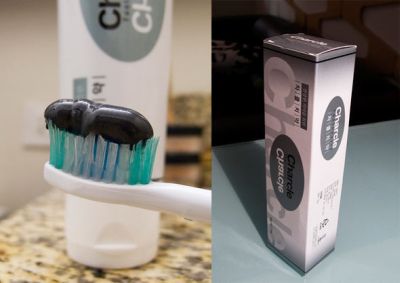 Toothpaste is a daily need product. The active ingredient in toothpaste is fluoride that keeps our teeth healthy, white and shiny. When asked me to name some of the popular brands, I may refer Close up, Aquafresh, Colgate and Crest. The list goes on. However, we are discussing here about different toothpaste.
The image above is Korean brand, Charcoal. It is charcoal toothpaste. The active ingredient in it is charcoal. The color is black. The toothpaste comes with a 10-foot toothbrush. The package is impressive. It looks like a drug-package.
As per my knowledge, it is not available in my country. Any way, the toothpaste must have some medicinal qualities. As someone has said if charcoal is good enough for Britta water filter, it should be good enough for teeth. I don't know how you will feel taking charcoal into your mouth. The black tooth past keeps your mouth fresh and whitens your teeth.
Via: Popgadget