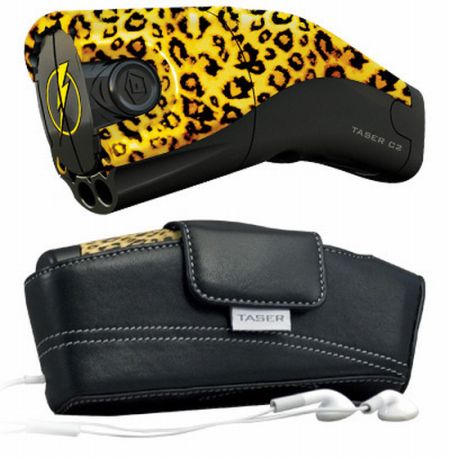 Taser International, who also provides electronic weapons to law enforcement agencies and the military, introduced a leopard print C2 'personal protection device' on Monday at the Consumer Electronics Show in Las Vegas. What's more amazing is that it's not just a holster, but a Music Player Holster, which is a 1GB DAP/C2 holster combination. Chief Executive Rick Smith points it out saying,
Provides a personal protection option for women who want fashion with a bite
The eye catching design bound the sight for a while. Unfortunately, there is no information about other specifications, but it will cost you $73, whereas, the C2 TASER, designed to be used with it, is priced for $350.
Via: AudioJunkies