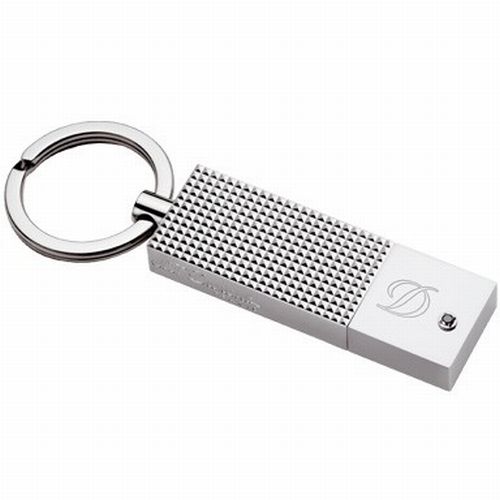 It is not always that you come across something and feel that it has been done as well as it could ever have been. Yes, some people do believe that whatever has been done could have been done better, but then there are a few occasions when that would be really hard to claim. I generally do not try and criticize anything that is new and even half decent because criticism is indeed easy. It's easy to write and fun to read and most often amounts to nothing. Similarly it is not very often that I really like something so much that I want to go out and buy it, but this is one of those.

S. T. Dupont has released a new USB Memory Stock as part of their new Black Diamond collection. This is really a stunning piece of design and reflects both elegance and class. Again as I have maintained all through out, true beauty does not shout out loud but exudes style in a sublime and silent eloquence. It speaks with its amazing poise and silence. The Black Diamond USB memory stick falls in to that very category. It really looks wonderful as a design and would look very stylish if carried by the right person.
The Black Diamond USB memory stick has a capacity of two gigabytes and features a single brilliant cut black diamond on the end. The body work is quite simple yet very subtle making it look like an accessory fit for royalty. Maybe this is the official USB of James Bond or of Neo as he walks through the fabricated world of Matrix. The USB memory stick is finished in palladium and is extremely thin which makes it look all the more better. It is available in S. T. Dupont stores worldwide and for those who live in a place that does not have one can probably order it online. So how much does it cost? Wish I knew that. But if you know the price, then please enlighten this ignorant soul. You know where to write to, don't you?