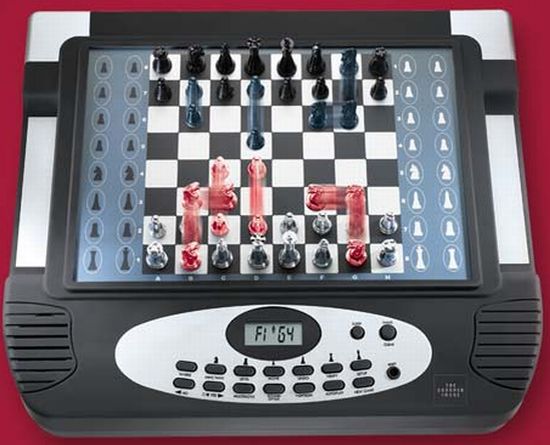 With the huge array of technology games available on the market today, buying a gift for someone can be quite a stressful event. Here is an excellent gadget for those 14 years and older. The new Sharper Image Phantom Chess set is fun and informative.
The computerized Phantom Chess set moves the game pieces automatically. With 120 different skill levels of play, this gadget can grow with the person's playing ability from mere novice to an experienced master. It also will play in tournament or fixed-time modes.
The game gives beginners clues for playing. It is like having a chess coach with you on the game! If the person just wants to watch, he or she can always set the Phantom Chess set to play itself. If a game gets interrupted, the computer will remember where pieces were at the time of the interruption and place them where they belong when you are prepared to play again.
The compact and attractive game measures 2.5″X15″X13′, weighs 4 lbs and runs on an AC adaptor when at home or 6 C batteries when on the go.
Source: Gadgetgrid