There are many submerged architectural structures all around the world; they were drowned either by natural causes or by manmade events. Several villages like the Bulgarian village of Zapalnya and the Romanian village of Geamana was sacrificed for building landmarks. Although the inhabitations were destroyed their churches still remain, yet drowned. Here is a list of 8 incredible submerged cathedrals around the world.
8 Incredible Submerged Churches
Church of Krokhino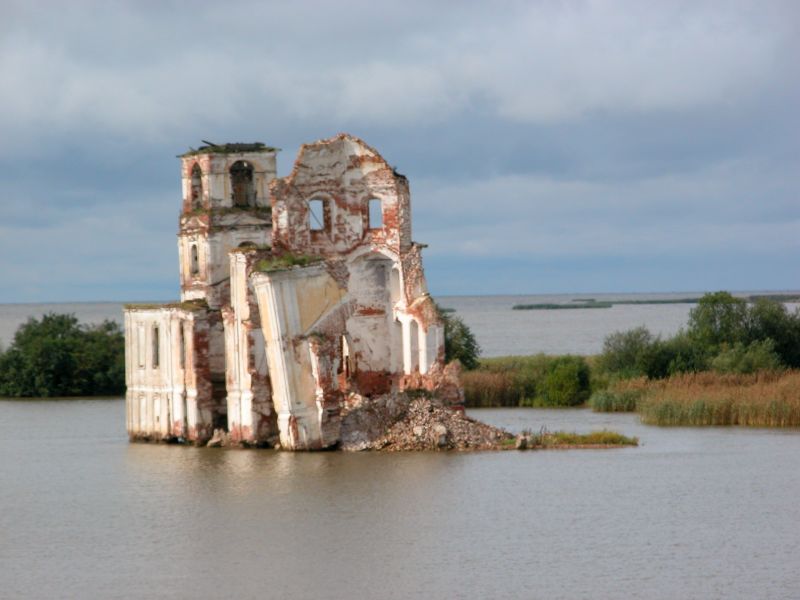 Image Source : cvltnation.com
The Soviets decided to build a hydroelectric plant near the Russian village of Vologda Oblast in the 1980s. As a result, the village was flooded and the village's cathedral, the Church of Krokhino, was partly submerged. The church was built about 500 years ago in the 15th century.
Church of Lake Reschen
Graun, an Italian village, was sacrificed in 1950AD to construct the artificial lake of Reschensee. Even though the place was completely flooded, the village church wasn't completely submerged and appears standing over the drowned village to this very day.
Church of Old Petrolandia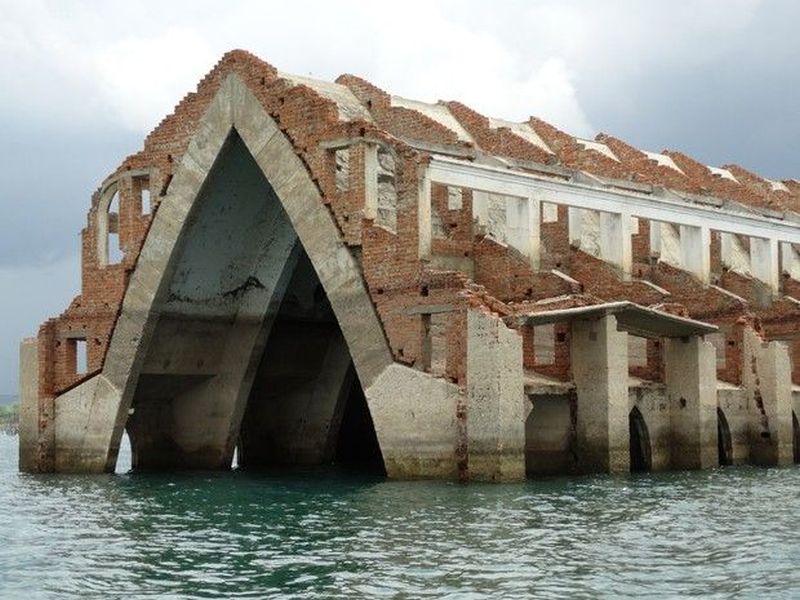 Image Source : s-media-cache-ak0.pinimg.com
Brazilian town of Petrolandia was partly moved when a dam was built at the location. One of the unmoved structures at the location is the Church of Old Petrolandia, which is still standing firmly sticking to its original foundation.
Church in Potosi
In 2010, the church in Potosi emerged when the area suffered a severe drought impacted by El Niño. The place was deserted a very long time ago when the government decided to use the place for erecting the La Honda dam.
Shettihalli Rosary Church
Image Source : lh3.googleusercontent.com
More than 25 Indian villages were uninhabited to make way for the Gorur dam in Karnataka. Whereas everything was submerged into the water, remains of Shettihalli Rosary Church still remain.
Ivan Rilski Church
Erected in 1895AD, St. Ivan Rilski Church serves as an important attraction of the popular Bulgarian village Zapalnya. The village was best known for rose oil production during the reign of Ottoman Empire. The village was depopulated in 1962AD for building a reservoir.
Nicholas Cathedral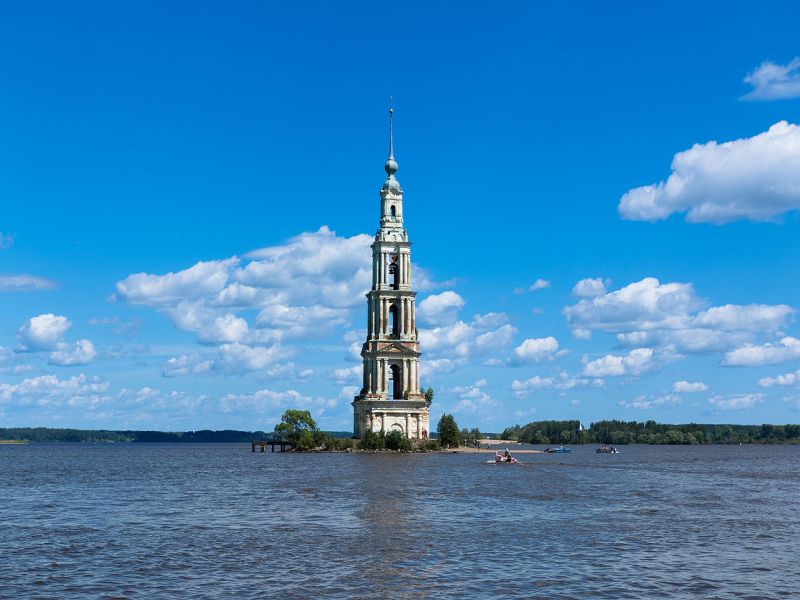 Image Source : hyperallergic.com
During Russia's modernization in 1940AD, the government decided the construction the Uglich Hydroelectric Station. About 100 square miles were consumed to realize the structure. Everything in the path was destroyed save for St. Nicholas Cathedral. The church, though drowned, stands still to this very day.
The Toxic Church
In 1978AD, Romanian village Geamana was evacuated in order to create a giant sludge pond. These days, the place is used as a toxic waste by-products repository, completely filled with orange-colored toxic sludge. The remains of a church stand tall amidst the toxic slush.
Summary
You can't visit these churches now but you can surely enjoy the sight of these unbelievable half-submerged structures firmly holding the ground.