Every bride prefers to look gorgeous on their wedding day, thus the wedding gown holds a special place to enhance the lovely look of the bride. However, to choose the best designed dress that suits your budget is not an easy task. There are thousands of wedding gowns available varying in make, fabric and design. Brides feel that shopping around for wedding dress is a costly affair ultimately making them to compromise with a simple wedding gown costing low.

Exclusively-Designed-Wedding-Dress
Luckily there are ways to buy cheap wedding dresses quite exclusively designed just right to wear on the great day of your life. You just need to consider certain tips presented by designers and shoppers of the wedding dress.
Here are few helpful hints to buy cost effective wedding gown: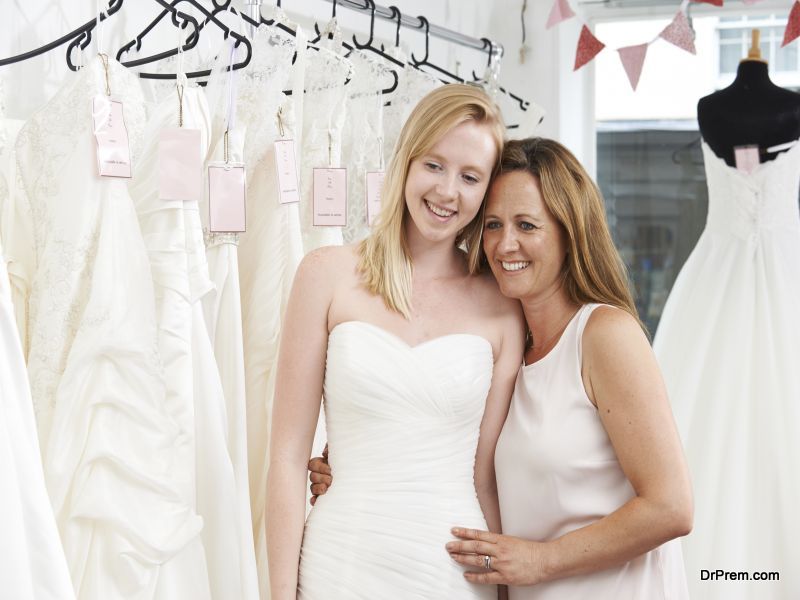 Visit a trunk show –

If you want to save money avoid visiting each and every shop selling wedding gowns. This kind of trunk shows are best to watch. Some brides prefer land-based shops to visit rather than online stores just because they want to see the gown in person to know the quality of the dress. In these shows, various popular and upcoming designers display their bridal wear helping you to know the varied trendy wedding apparel with their price tags. Get the contact of the designers ready to sell sample gowns at lower price.
Can search in the departmental stores – You are sure to get stylish white gowns which can later on be adorned with beaded laces or delicate crochet lace to make it look stunning and traditional.
You can rent a dress of your choice – Many to be brides feel it is sheer waste of money to buy an exclusively patterned dress for thousands of dollars just to wear for one day. For their convenience there are shops renting the wedding gown as to their preference. Even online rental stores offer wedding dresses of your choice designed by top designers. Before you finally consider having rental wedding gown, read the terms while signing the agreement paper to know their payment plans and other charges.
You can purchase resale wedding dress – It is possible to buy once worn wedding gown at a low price. It will look exactly like a new wedding gown. You can visit websites selling once worn wedding gown or visit designer's boutique where they make few changes on used lovely looking gowns to resell at a lower price.
Don't be adamant – Try different styles and buy the kind that suits your physical asset well and is within your budget. Even if it isn't highly embroidered or the dress has less delicate work done, you can surely highlight its looks by wearing stylish looking jewelry.
The best possible way is to try for the wedding gowns on popular online retailer's website like JJ's House. On such sites you are sure to have budget friendly desirable wedding gowns and other accessories.
Article Submitted By Community Writer