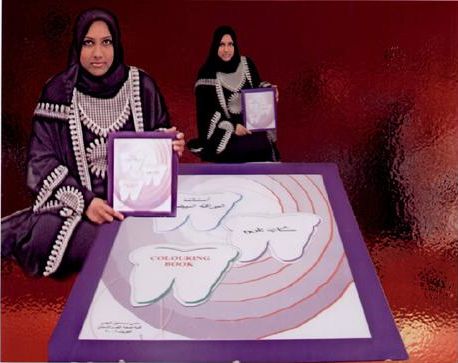 The Middle East is not just all sand, oil and war. There's more to it. There's more creative people than we know of in this part of the world and they are being trying to make a new Guinness World Record by making world's biggest coloring book. Al Jadi, a Kuwati dental care technician, is behind this incredible feat depicted in – Our Bright White Teeth.
The 150 page coloring book has one goal in mind: to help teach kids proper dental care. As the doc says, the mouth is a vital organ of the body, it's important that kids learn the proper way of maintaining their teeth. The photos and the text do a great job of instructing kids on dental care. Everything including the photos and pictures have been collected by the author – Al Jadi.

It took quite a bit of time for Al Jadi to make this particular book. Once the book was all done, Al Jadi emailed the representatives of the Guinness and surprisingly, the reply was positive.