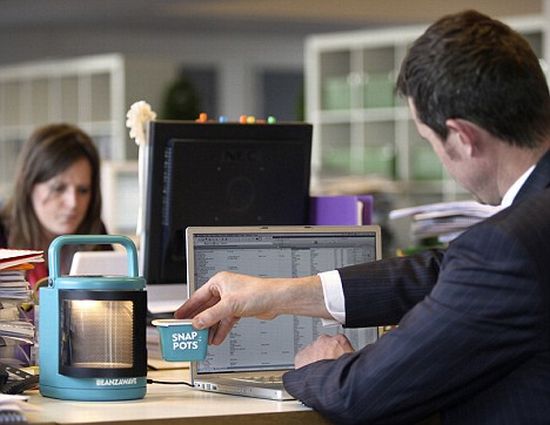 Making the headlines today is the world's smallest portable microwave, called Beanzawave. Though it's still a prototype, created in partnership with Heinz, once out would bring smiles to the faces glued to their computer/laptop screens for hours at a stretch.
It stands 7.4inches tall, 6.2in wide, 5.9in deep and can be powered via a link to the USB port on your laptop computer. One can now create a warm snack, a hot drink anywhere in just 60 seconds.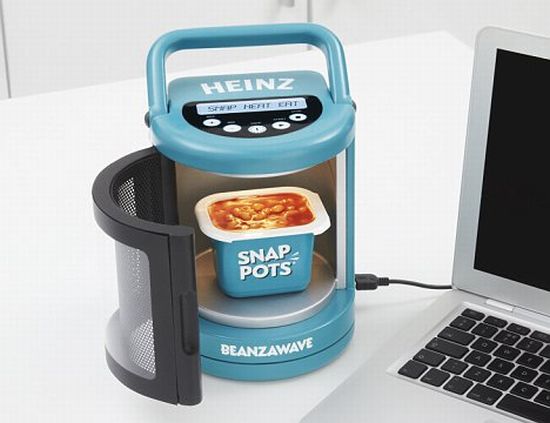 It would work using mobile phone radio frequencies, and can even be powered with lithium ion batteries. The only backdrop is pertaining to the price – this mini-microwave would carry a hefty price of around £100.
Via: DailyMail