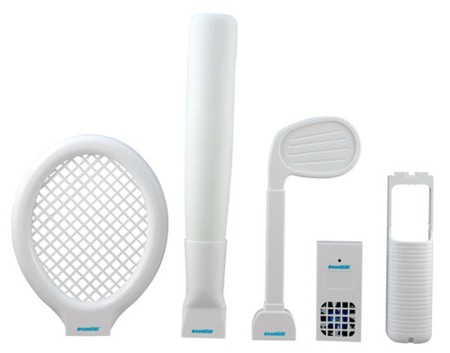 dreamGear's latest Wii accessory is a fitting gift for all those fanatic Wii gamers who are always willing to put their best efforts to take their wireless gaming experience to new levels.
The Wii Soft Sport Kit includes soft foam baseball bat, golf club, and tennis racket. There is also a Wii remote glove to assure you the perfect grip over your preferred weapon and a Wii cooling fan to prevent your system from over heating. The latest arsenal of Wii accessory is designed to help you venture fearlessly into the virtual world of Wii sports.
The soft material and the ergonomic design of the remotes will guarantee you endless hours of gameplay without straining your hands.
The kit is available for $34.99 from dreamGear.