I have seen my share of weird chairs, but there still are times when increasingly freaky designs make me almost jump out of my seat. Here, we have compiled a list of the creepiest chairs we've come across till date. Some of them look really good to the eyes, but definitely not worth a try. Hit the jump to see the heights of weirdness.
• Brickchair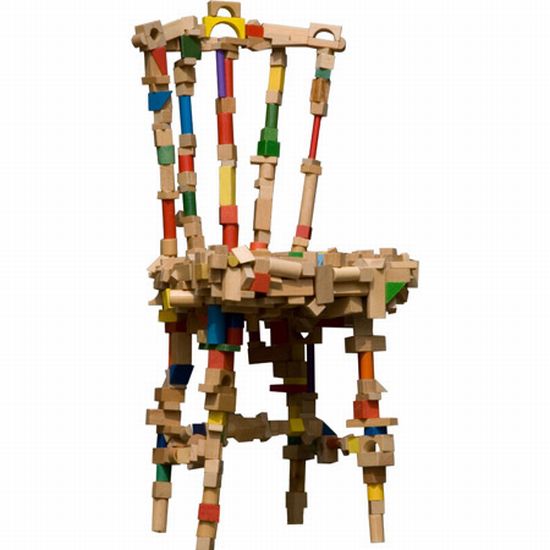 Good for the eye, but would you sit and try?
• Solar system chair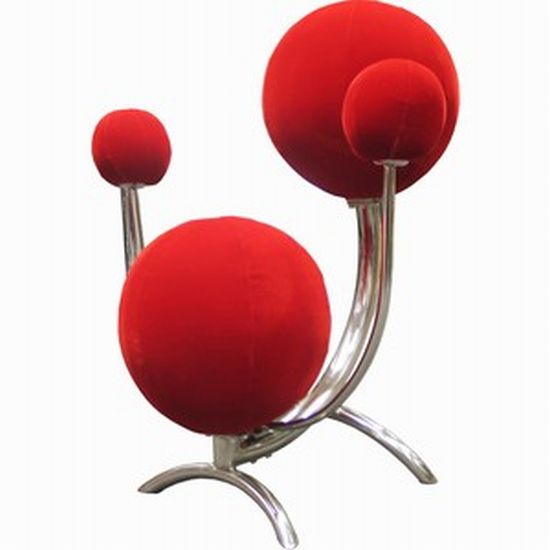 This weird-looking seat is called the Solar System Chair and I was relieved to find that it's no more available.
• Meat Chair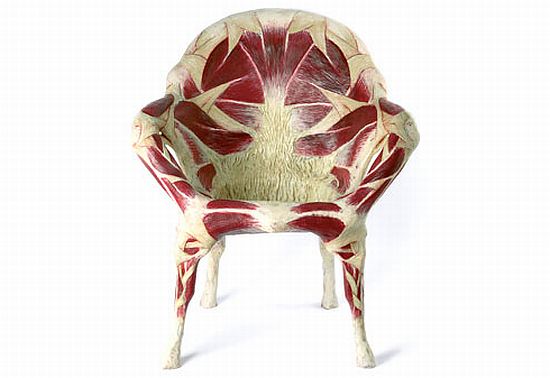 Designed by Simon Racheli, this meat chair might look creative to someone, but for me, it looks terrible.
• Argument Chair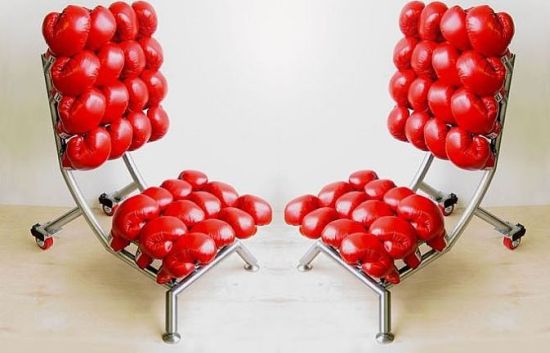 The weird looking Argument Chair comes cushioned with boxing gloves, which could come handy in case you had a brawl with some one at home. Priced at $5,895.
• H.R. Giger's Harkonnen Chairs
Giger made the spooky Harkonnen Chair for the swish set who could actually afford his outrageous prices. Bearing an asymmetric design and sculpted profile, the chair takes after widely covered ghostly Alien Furniture. you need to shell out $30,000 for the fiberglass version and a whopping $45,000 for the aluminum version.
• Meltdown Chair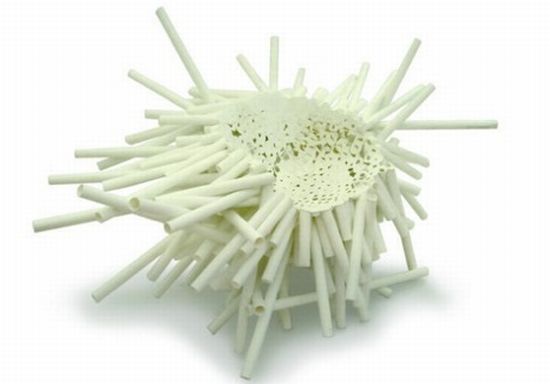 Now, who would like to sit on this one?
• Outlandish Outlaw chair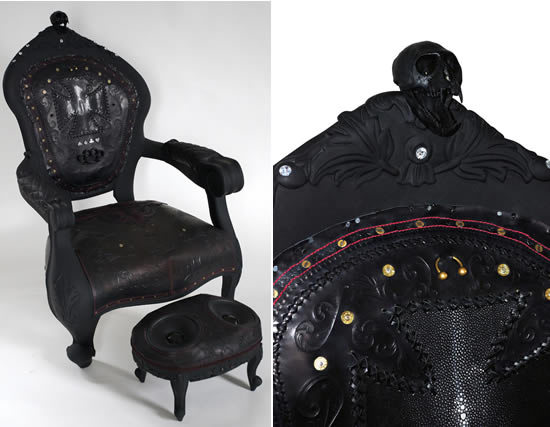 Dubbing some thing as outlaw seems to be the new mantra to grab attention. It's the daunting puma skull on the frame that makes the Outlaw chair really outlandish. Don't miss out on a pair of pistols that are embossed exactly where you will rest your butt.
• Cutlery Chair
The Cutlery Chair utilises these hard to recycle, unwanted cutlery pieces as building blocks.
• High Heel Shoe Chair
Treat someone with a shoe.
• Octopus Chair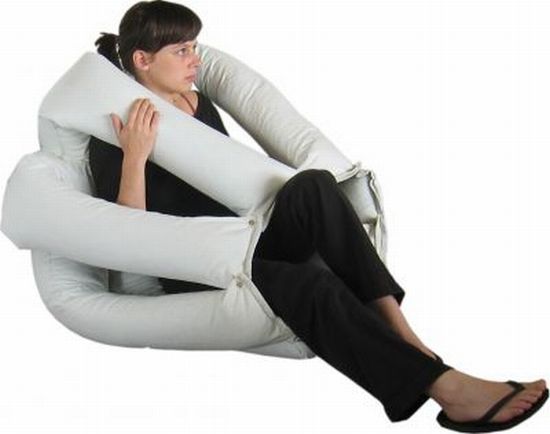 A multi-shape beanbag, between a chair and a lounge sculpture, the Octopus is just a piece of crap.
• Natural Crystal Chair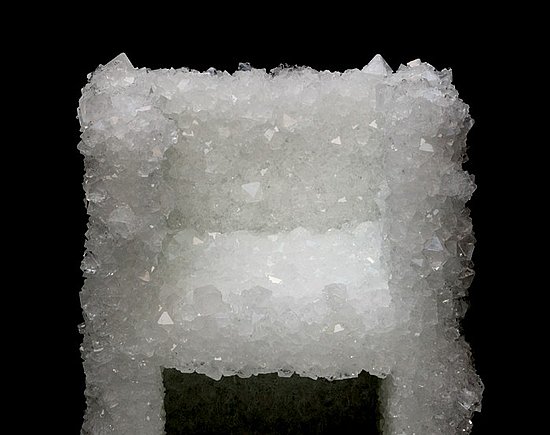 The Natural Crystal Chair is far from being comfortable.
• Banquete chair with alligators
The alligator chair is a compilation of stuffed animals on a metal base.
• Shocker Chair
Why would some one pay $1000 to get the most menacing jolt of his/her life? The Shocker electric chair with 2,000 volts will bring your heart up to your throat.
• Bike Chair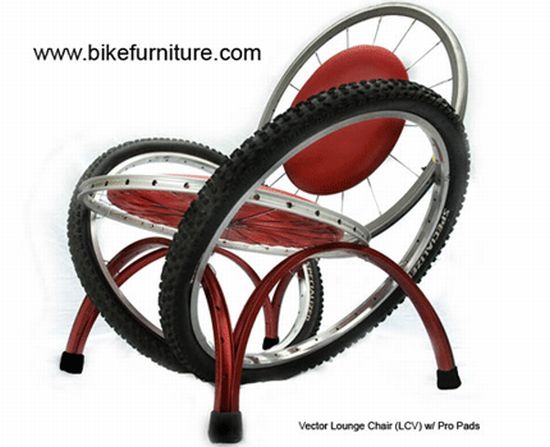 Do you really think this Bike Chair would be that comfortable to sit on? Bike fanatics might like the idea, but most of us won't want to spoil the home decor with this bizarre thing priced at around $400.
• Mommy's Chairs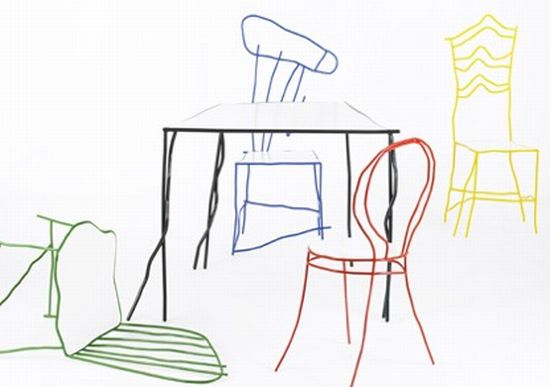 The image above is not a child's drawing – although it was definitely inspired by one. Mommy's Chairs are actual pieces of furniture, designed by artist Lucy Merchant. Priced at $550 per chair.
• Screw Chair
A surprisingly comfortable chair (as the product page says)made from different size douglas fir blocks and 3,726 drywall screws.
• Alien chair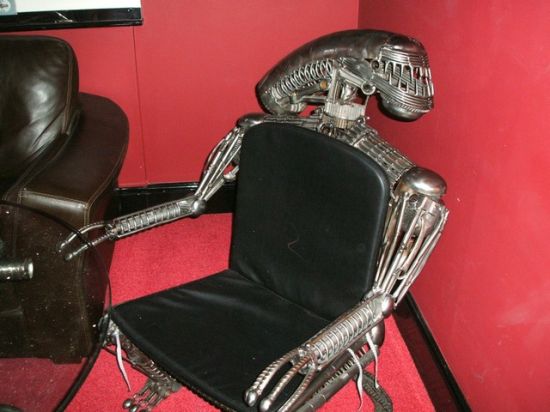 The Alien chair is not about comfort but crazy, horrifying, ghostly looks. Alien furniture is skillfully hand crafted from carefully selected used car and bike parts, tools and other recycled metal components. Pricing starts at £67.50 and goes as high as £2250.
• Sheep chair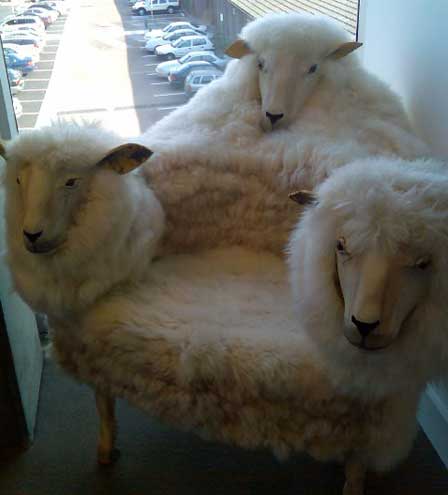 This chair is indubitably one of the creepier pieces of furniture.
• Pencil chair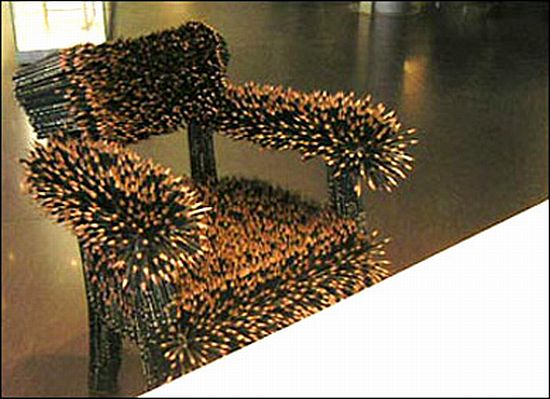 Here's one chair you definitely don't want to sit on because it's made entirely out of sharpened pencils.
Which one would you buy for your living room?