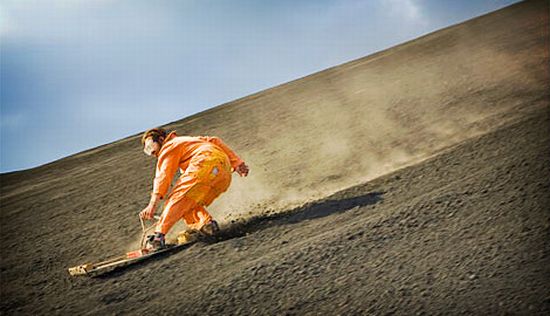 Cool factor: Volcano Boarding
My take: Earlier this month, we talked about a group of guys who call themselves "10 Jews, one snowboard", attempting a record at the Jackson Hole Ski Resort. What thrill, right! But have you ever heard about volcano boarding? Well, with Bigfoot Hostel's volcano boarding packages, you get a chance to slide down the slope of an active Cerra Negro volcano, in Central America. This 4.5 hour excursion, with speeds of up to 50 mph would leave you nothing but satisfied, only if the lava doesn't chase you down.

Warning: Cerro Negro is the youngest volcano in Central America, and like a rambunctious youth, it's active. Born in 1850, it has erupted over 20 times.
Package: $28