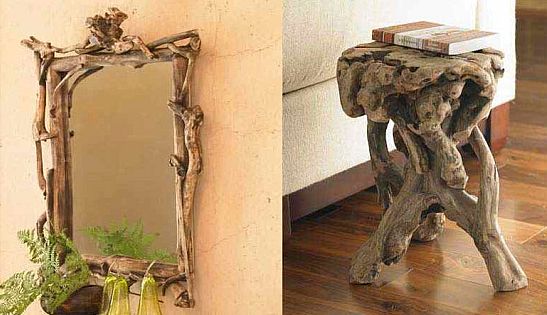 Perhaps, you have never seen this furniture before. It is VivaTerra Entwined root furniture. The bookcase, table, mirror, coat stand, stool…..everything is made from roots. Each object stands unique of its way.
The Entwined furniture conveys different meaning to different people. It symbolizes natural beauty, artistic designs, high degree of human creativity and above all a noble concept.
The Entwined furniture will beautify your home interior, I can say very conclusively.
Via: Re-Nest