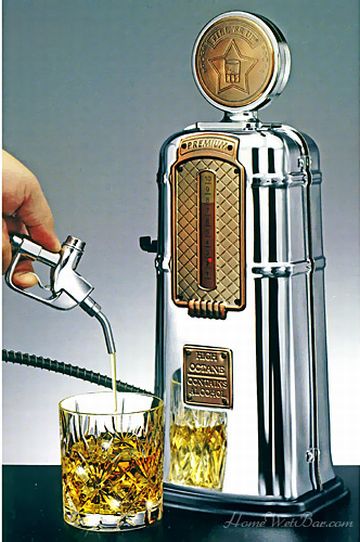 Are you one of those party throwers who usually have a problem serving your guests? You might not be one of those but it's always the problem with me once i am 4-5 shots UP. But I think this won't be the problem once I place this vintage gas pump liquor dispenser in one of the corners that allows your friends to make their own cocktails by gently squeezing the handle just like the guy on the gas station.
This elegant piece made out of a classy tarnish resistant; chrome plated exterior finish that is accented with real copper can hold 32oz and is 17″ tall with measurements displayed in the center to let you know when it needs a refill.
I think I don't need any reason to PARTY now and it'll really be fun the next time Johnny's away (my stupid roommate).
Price: $39.99
Via: Homewetbar