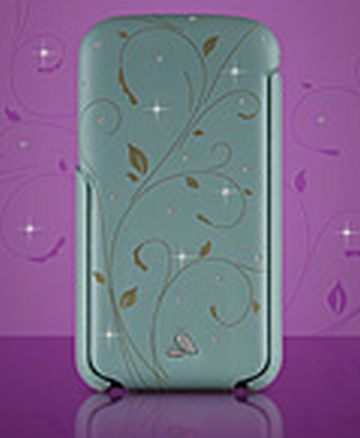 Vaja has announced the launch of its feminine looking leather case, i-Volution Crystal 2 for iPhone, which meticulously protects the entire phone.

It comes in two beautifully engraved designs, both adorned with Swarovski crystals. You can pick from a variety of 13 colors and what's more, you can even select the color of the crystals accordingly.
It has a flip-open design that protects the screen of the phone from scratches, and comes with a wrist strap on the back that keeps you from dropping it. The Vaja i-Volution Crystal 2 leather case for iPhone comes at $220 and the amount is worth spending on a thing like this!
Via: ilounge