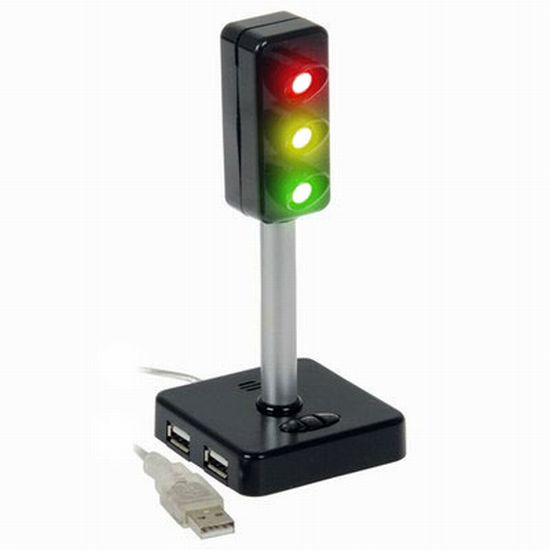 If there's heavy traffic on your PC and you're tired of sending out the wrong signals, USB Traffic Light is the thing for you. This is a multipurpose device; a 4 port USB 2.0 Hub, voice recorder and memo pad are only some of its garbs.
Perfect for your office desk, this USB device will show the kind of mood you are in with its different lights. Also it will record 10 seconds long messages to let your fellows know just why you are away from your desk. Here are some of the other uses of this device:

• 4 port USB 2.0 Hub to power other USB devices.
• USB Traffic light to show Red, Yellow or Green Light to indicate whether you are Busy, Out to Lunch or even Available.
• 10 Seconds Voice Recording and Playback.
• Monitor Cleaner.
• Memo Pad / Name Card Clipper.
So there you have it. As feature-packed a device as you could have hoped for; at least in $12.99. Buy it here.