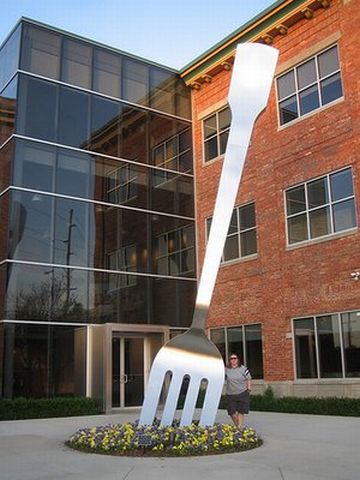 This giant piece of cutlery is not to be taken too seriously people, it is merely a thing worth watching! Labeled as the world's largest fork, it stands 35 feet tall, in Springfield, MO in the U.S.
It stands dug up with its handle towards a 3-story building, inhabited by Noble & Associates, a Springfield ad agency. The brick and glass Noble & Associates building is the company's 'Idea Center'.
'Noble' primarily caters to the food service and retail industry, so the placement of the fork in the company's premises, is quite justified.
The huge fork once stood in front of a restaurant that failed on South Glenstone, in the otherwise thriving Springfield!
Via: Spluch