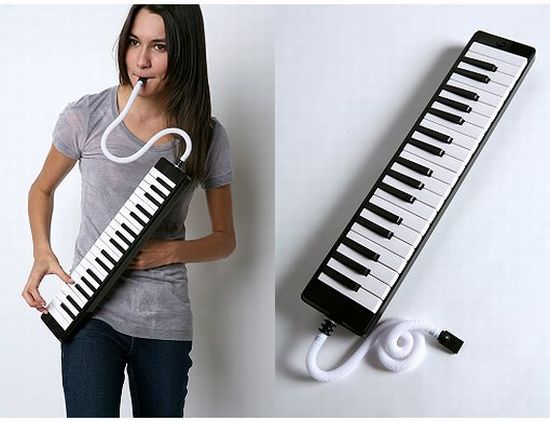 Product: The Melodica
About: No matter, you being a beginner or a seasoned musician, just a fad for music (piano in particular) is enough to drive you closer to this instrument. This portable, easy to play piano features a full 3-octave range (37 piano keys), a tonal range from F to F, and a comfortable mouthpiece for blowing air into, this instrument will teach you worlds about forming chords and harmony.
How does it work: The air you push though (as shown above) brings the sound of the keys to life.
Price: $58