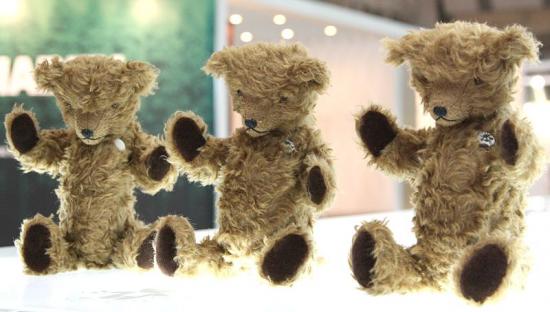 In the past I've come down hard on a lot of products for being impractical and awkward looking and thought that perhaps I'm being a bit too harsh on designers for their utter refusal to look facts in the face. But all those qualms swiftly disappeared around the time i saw this…thing. The Kuma Phone (Kuma is Japanese for bear) is by far the worst idea in long sad history of bad ideas and proof once and for all that excessive innovation is bad for your brain.

Each of the 4 paws on the bear are embedded with sensors, which upon pinching activates a pre-programmed speed dial number. Incoming calls are voiced by customizable sounds and vibration which can be stopped by pressing the bear's tail, thus answering the call which you must do by pressing the bear to your ears. After finishing the call, I'd suggest you dispose of the bear before anyone sees you with it.
I'm sure some people will find this idea cute and innovative (in a slightly retarded way) but i can absolutely guarantee that it will never, ever have any real influence in the market. The concept would work well in a world filled with kiddy spies that needed a secret means of communication with toddler headquarters to inform them about the latest developments in grown-up world. But since mentioning this to anyone would probably get you wound up in a strait jacket and thrown into a padded cell, I wouldn't be surprised if the sales figures didn't make it to 3 digits. Not to mention the thing costs $500. With that kind of money you could probably buy a myriad of very good phones that you could use to make calls to anyone, rather than speed-dial 4 numbers and look ridiculous in public.
Via: Craziest Gadgets