Cool! I won't have to get up in the middle of the night to switch off the lights, when I doze off while reading! Yuko Taguchi has invented an ingenious Wind-Up Lamp, but right now, it's a concept design. The lamp has a very fanciful air about it, and takes you to some fairy-tale land!

It has a key on the side that you need to wind up in order to bathe your room with its light, the moment the key winds back, the light too goes off! As you use the lamp, you'll get to know the number of times the key needs winding. Its main source of power comes from its powerful spring-driven generator.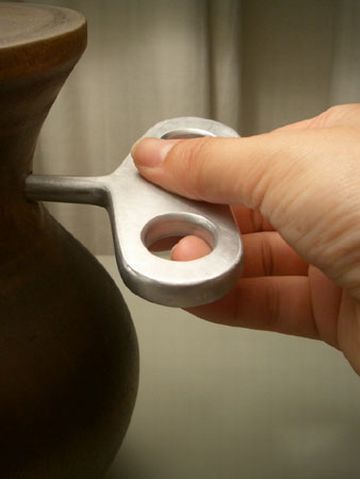 Yeah! I know a digital timer suits the purpose too, but does it look as fantastic as the key? No, it does not!
Hope the lamp goes into production soon, so that we are done with the long morning lectures by mom, on high wattage consumption all night long!
Via: Scifi