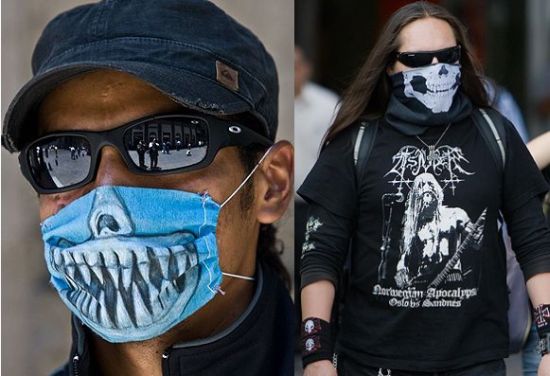 Cool factor: Swine flu fashion.

My take: Regardless of the state, it's infected count, or it's proximity to Mexico City's epicenter, citizens are in panic, chaos has set in. In a bid to stay positive, a few brave souls have started decorating their swine flu face masks, in Mexico City. Call it a fashion statement or firm determination, the one who puts a brave face during crises is a winner in brighter times.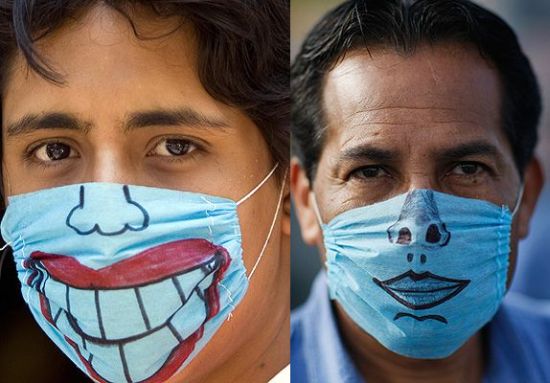 Swine Flu: Supermarkets in Mexico started to report panic buying in the face of the outbreak, amid rumors that the government may impose event stricter measures to hinder the virus' spread. Citizens around the nation are buying mass amounts of canned goods, dry goods, cleaning supplies, bottled water and vitamin rich fruits and vegetables even as Governors publicly plead against such panicked actions.
Pharmacies have sold out of antivirals since Sunday and will not be restocking as medicines are strictly for the hospitals to issue to the already ill. Other items to sell out were face masks, antibacterial soaps, hand gels, and wipes, Vitamins A and C, alcohol, peroxide, and even over the common flu medicines such as Theraflu tea.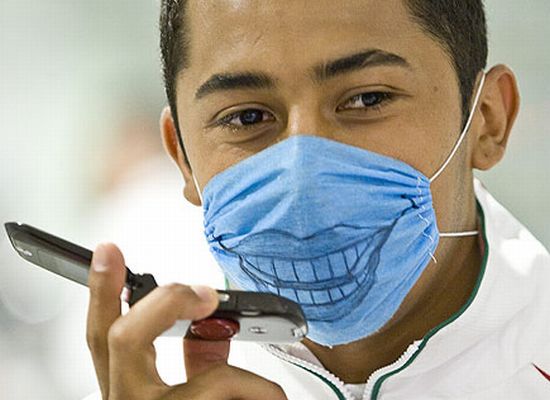 Via: Mirror