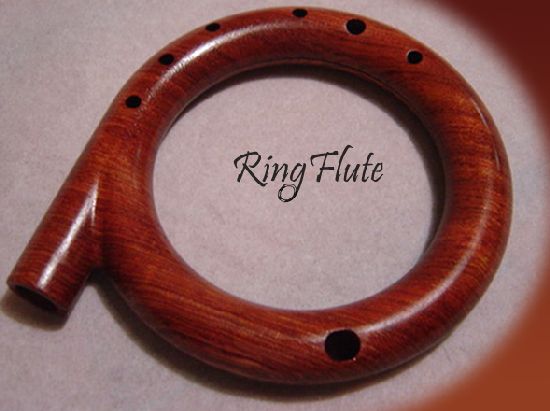 Well, man has always proved to be creative to the point of sounding weird. This is one such creative design which makes you think twice when you say 'play the flute' whatever the connotation maybe. James Johnson traveled widely and was impressed by many such creative cultures. He decided to do something quite creative himself like inventing a flute that looks like a ring. After some research and money well spent, voila! You have the Ring Flute.
The Black or White ABS flutes come for $39, however, the one carved out of dark African wood will cost you a whopping $499.
Hear it here, it's mesmerizing.
Via: RingFlute