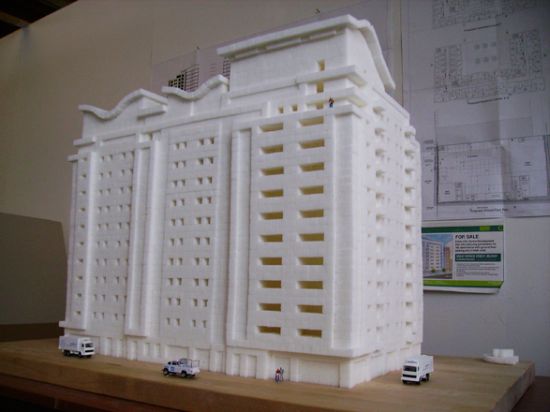 Brendan Jamison, a sugar-cube artist redefines art and architecture by adding a lot of sweetness to his 'sugar walk' project. Sweetness depicts positivity, and an artist using a tool, depicting a positive frame of mind, is bound to make his presence felt. Constructing a building from sugar cubes and that too of such a stature, is quite worthy of an appraisal.

Press Release:
SUGAR-CUBE ARCHITECTURE:
Building on the strong link between art and architecture, local company Bradkeel Developments commissioned Belfast sculptor Brendan Jamison, to build a sugar-cube model for the proposed 'Sugar Walk' development on Great Patrick Street in Cathedral Quarter, Belfast.
Designed by Gregory Architects, this exciting new development boasts 14 floors of luxury apartments. These will be high quality residences, appealing to investors or individual buyers, including first time buyers, those looking for a city retreat and parents of children, who may be looking for accommodation as students from 2011.
In March of 2008, Jamison began working on the architects' plan to produce a 1:100 scale model. The finished piece pays close attention to detail, with the balconies, terraces and curving penthouse roof, all captured to a high degree of accuracy.
Jamison states, "my own art practice has always been heavily influenced by architecture and inner city redevelopment. I enjoyed the challenge of this Sugar Walk project, especially given that the site's location is only 100 meters from my studio at Flax Art on Corporation Street".
"Sugar is a beautiful material to work with, it can be cut and carved into organic shapes and the sugar crystals can provide a sparkling surface in natural light.
I have been employing cubes as building blocks in large sculptures since my Masters of Art show back in 2004, at that time I created a series of seven 9ft tall minaret-styled sculptures. It was these works that caught the eye of Paul Fitzsimons of Bradkeel Developments while googling for a sugar-cube artist. He couldn't believe his luck to find one located just around the corner from the development site! Having now completed building the model, I would love to own one of the penthouse apartments; the views from the top floor will be stunning. Sugar Walk will offer a new sweeter perspective on viewing the Cathedral Quarter!"
FUN FACTS: STATISTICS
Dimensions: 60 cms (h) x 67 cms (w) x 41 cms (b)
Number of cubes in model: 11,256
Quantity of glue in model: 2,225ml (2.25 litres)
Number of sugar crystals in each cube: 725,000
Total number of sugar crystals in model: 8,160,600,000 (8.16 Billion)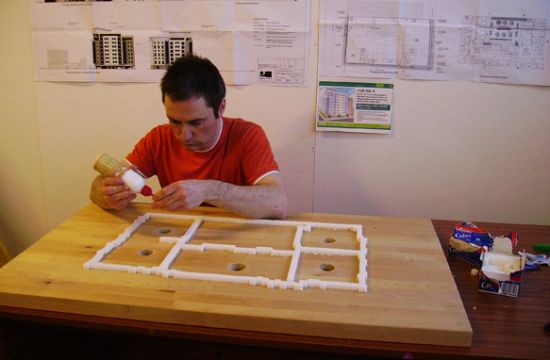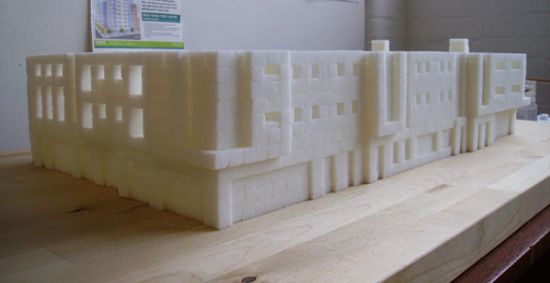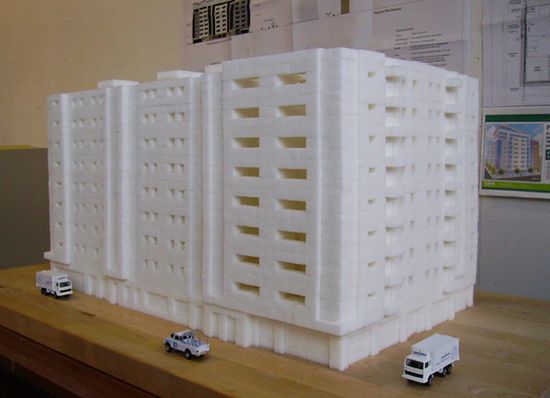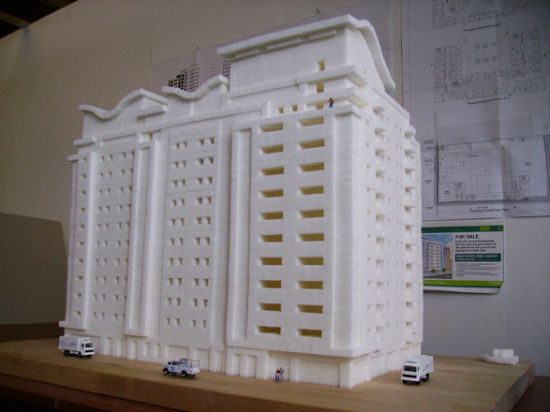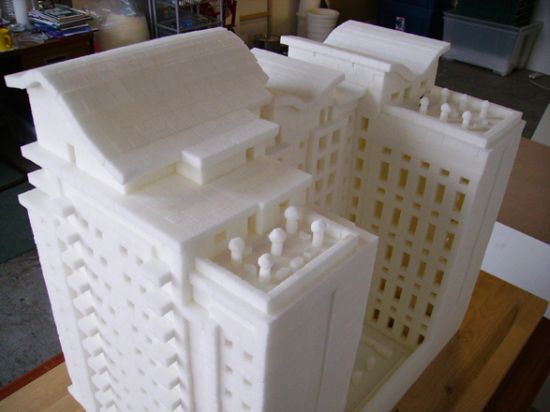 Thanks: Brendan Jamison.