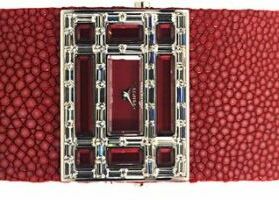 This ultra cool Swarovski crystal watch has been introduced by Valentino. This trendy, luxurious accessory looks amazing in red and its rectangular dial is really chic.
It has got a lizard strap whose texture looks like shagreen. Yeah its pricey, but I am ready to pay this much for this red watch and will enjoy seeing my friends turning green because of it.
It costs $500.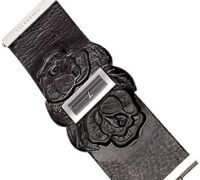 This black beauty named Desert Rose, includes a tiny dial with leather strap. It is embossed with rose motif as well. Also available in Brown it is now available at an exciting price of $199.