The Ghost Chair is a unique product designed by Philippe Starck for Kartell. It is manufactured out of injected polycarbonate, in a single mould. In his venture into this design, Starck has transformed a regular dining chair, and brought it into the realm of art, so much so as to receive critical acclaim for it.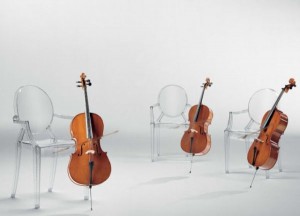 The Louis Ghost Chair is one of the outstanding achievements of modern design. Combining old world charm and cutting edge technology, Starck has created what was essentially a figment of any other's imagination, but for him it has become reality.
The chair is one of the iconic designs of the last decade, and has great charm and a striking visual appeal for anyone who bats an eyelid upon it.