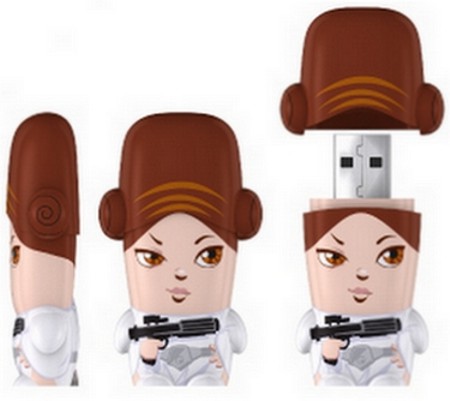 Star Wars fans are the most priviledged souls on this universe. Obviously, with a continuous flow of their desired Star Wars collectibles surfacing in various forms, these fanatics are ever ready to celebrate their love for the galactic series. The latest reason being the Star Wars Mimobot Series 2 USB flash drives from Mimoco.
The latest goodies come as a sequel to the highly successful Series 1 that featured Darth Vader, Stormtrooper, Chewbacca, etc. The new brigade includes Han Solo, Luke Skywalker, Boba Fett and Princess Leia, in 1GB, 2GB and 4GB capacities. The clean appearance of these galactic wonders will impel even the coldest of admirer to churn out that impish smile. The Star Wars mimobot Series 2 is a celebration for all Star Wars fans.
The new series is available for preorder from Mimoco and is slated for January/February 2008 release.
Price: $49.95 each.