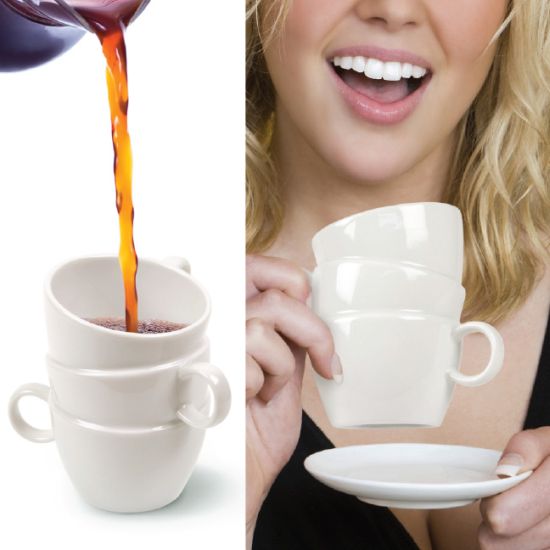 Is regular boring? Hell yes! I mean what's the point of doing something over and over again the usual way? Same holds good for your regular cuppa. So here's something that could really brighten up your daily dose of caffeine. 'Stacked' is three cups in one. And as you guessed from the name, these are stacked on top of one another. Three cups, essentially means three handles! The tower of cups is guaranteed to lend a bit of funk to your coffee break and frankly the official site puts it better:
Stacked is comfortable in the hand and amusing to the eye.
Regular dish washing means no additional hassles even if there are additional cups, if you know what I mean.
P.S. By the way is that cleavage?