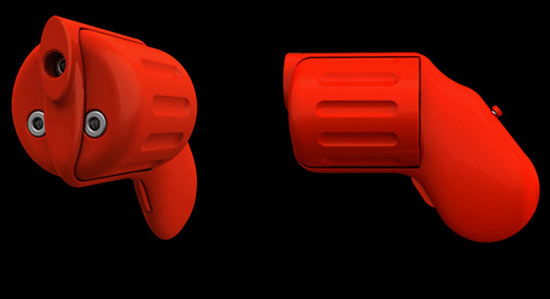 Functionality and fun are two elements that are always intolerant towards each other. Desire more fun in any concept and you get less functionality, and vice versa. So, according to me, any concept which blends these two extreme elements in such a way that both complement each other is sure to be a hit with the masses. The Spice Gun is one such futuristic concept that aims at giving you the taste of both, literally.
Designed by Chinese designer Zhu Fei, the Spice Gun is an unconventional spice sprinkler. It was one of the entries from designboom's recent 'dining in 2015' competition. The gun is equipped with air bag that compresses each time the trigger is pressed, and blasts seasoning all over your food. There are three chambers to hold three different things such as salt, pepper and sugar. Of course, you have full liberty to fill it with ammo of your choice. Imagine shooting your favorite pizza before eating it. Wow! I love the idea. I'm sure the Spice Gun, if it becomes a reality, has all that's needed to rule your kitchen.
More pictures after the jump.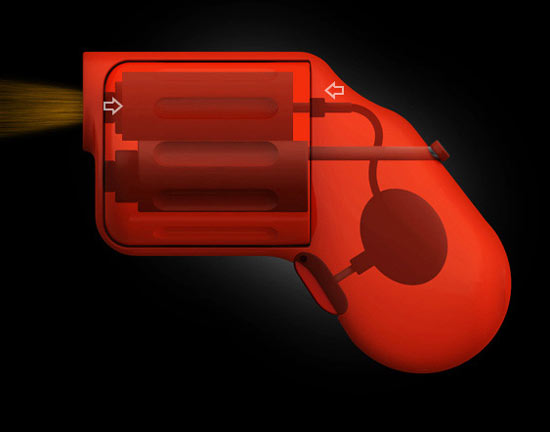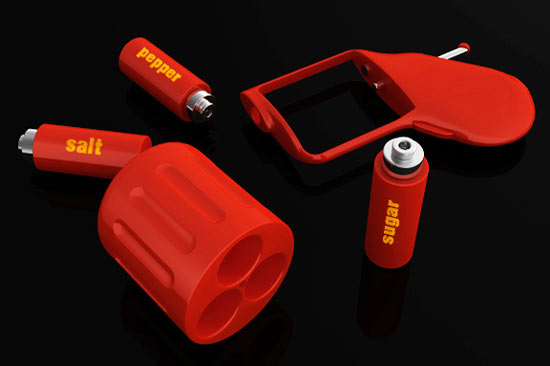 Via: SlipperyBrick