Traditional Japanese hands-on therapy of Shiatsu has been one of the most beneficial therapies of the world. With the use of fingers and palm of one's hand to apply pressure to particular sections on the surface of the body for the purpose of correcting the imbalances of the body, Shiatsu has been recognized worldwide as a great way to maintain and promote good health. A new technological breakthrough now brings all the benefits of Shiatsu to your living room with DanBall from Ekbo.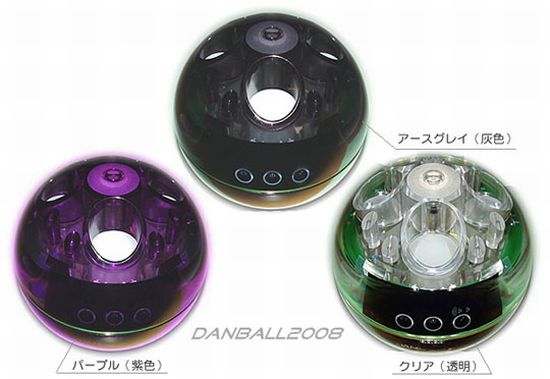 Designed for home use, this compact, convenient device applies shiatsu massage practice to the pressure points in your fingertips. All you have to do is simply slip your fingers into the provided holes and the DanBall automatically switches on for a one minute intensive massaging session.
The massager also treats your fingernails with infrared rays, which promotes growth, while soothing melody/LED light display helps calm the rest of your body. The built-in lithium ion battery stays good for about 50 1-minute massages which for a price tag of $1,999, really makes you wonder if you shouldn't just hire a real Shiatsu masseuse instead of getting this thing!
Source: Oh Gizmo