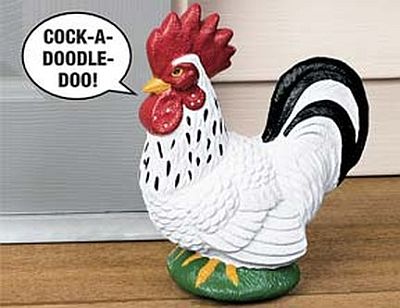 In the hussle-bussle of the cities, you long to be in a farm or a place near to nature where you can hear rooster crow, cow moo and birds' chirping nearby.
However, if that is not possible then you can bring home a sensor rooster by Harriet Carter. It will crow 'cock-a-doodle-doo' when it detects a visitor with its hidden motion sensor.
Excluding batteries, it costs $12.98.