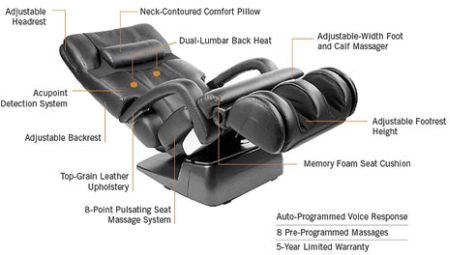 The best way to pamper oneself after a hard day's work is to have a body massage. It might not be possible to visit a massage parlor everyday. Human Touch has come up with a solution to this problem with its patented Robotic Massage Chair.
The automated programs allow you to choose the massage technique that suits you best. You can receive the most popular massage techniques followed by therapists such as kneading, rolling, compression and percussion. It is possible to have a foot massage, calf massage, back massage as well as a full body massage that moves in all three dimensions.

From now, you can receive a customized massage by selecting the technique of the massage, its strength and the body part to be massaged simply by pushing buttons of the remote control of your Massage Chair. You will have no more back pains only by relaxing on the Human Touch Massage Chair.
Image: droll things
Source: human touch