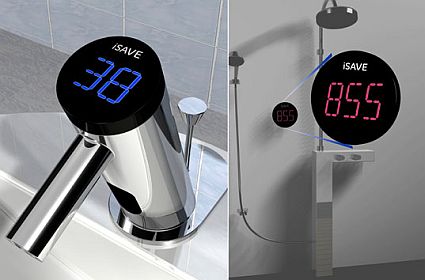 The day is not far when people will be fighting for water as they are fighting for oil today. It's beyond my imagination to survive in those circumstances. It's an alarming time and we need to take some serious step to save water. An estimate by Peter Gleick showed that about 50 liters of water per person per day is consumed in household activities.
So let's check our consumption with the help of the iSAVE faucet by Reamon Yu– a design so smart and efficient that it was recently chosen as a runner-up in the Metropolis Magazine Next Generation awards.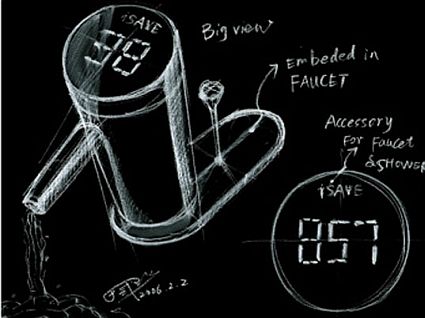 Its LED display for faucets and showers make users aware of their water usage, thus facilitating them to save water. It easily attaches to sink or showerhead to give you a digital reading of the amount of water consumed. Another exciting feature – it doesn't need any external energy to keep it running rather energy is generated through a turbine which activates as the water pressurizes it.
Source: Inhabitat