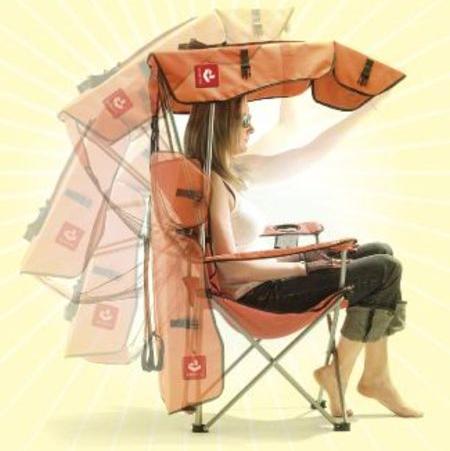 Hey there! Here is the perfect kit for your backyard. From now on, you don't need to carry an umbrella along with your chair as the 'Original Canopy Chair' by Renetto has a waterproof cover and is very comfortable to sit on. After a busy work schedule on weekdays everyone would love to have fun on weekends with families. This canopy can be a part of your family enjoyment as it's a perfect chair for relaxing.



It not only protects you from all climatic conditions but also is very compact and easy to use. You don't even need to worry about your skin as this very useful canopy will protect you from hot sun.
This special chair occupies less space and is light in weight but very useful. So, you can say bye to heavy things that won't easily fit in your car or are not portable while going out for picnics. It can be easily carried as it folds into a portable bag. You can just hang it on your back and move on. Kids will love this!
The available colors are Forest green, Red, Yellow, Maroon and Orange. Now choose your favorite colored Canopy chair here!
Via: GadgetBay