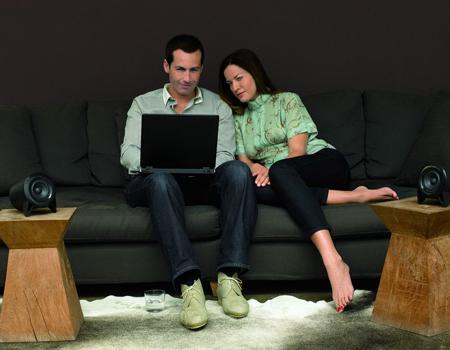 Well, the new sensation for the music freaks, as the CES comes out with a list of new wireless products from Parrot. One amongst them is the new Parrot DS1120 bluetooth wireless stereo speakers.
Features and functions of the Parrot DS1120 wireless stereo speakers are:
1) Both the speakers have a power output of 30W RMS.
2) These can pull music from any device that supports A2DP.
3) The bass system is hidden in the speaker stands.
4) They can be easily added to living room decor due to their compact size.
5) We can use these speakers in a maximum range of 33 feet.
6) DS1220 comes with a neat touch sensitive user interface unlike the regular buttons.
Now leave all the wires behind and enter into the wireless world! Retail Price is expected to be somewhere near to $279 when they will be released in the second quarter of 2008.
Via: Chipchick