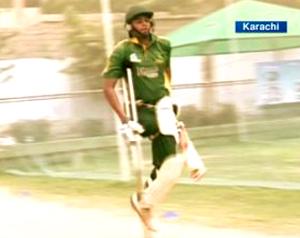 They say passion, love and craze to do something is enough to push things to the limit, that's what Salman Pathan and others has done. They could have been just lived like other disabled people but they rather accepted life's challenge and are now playing cricket for Pakistan Disabled Cricketer's Association.
Salman Pathan is 26 year old polio struck right-arm pacer who works as a watchman to feed his family. Another wonder from Pakistan goes by the nickname of Kashif 'Tendulkar' Hussain, he too is on crutches with an amputated leg. As his nickname tells, he's a batsman who can hit it around the park without breaking a sweat. In his words,
Cricket has been my passion right since childhood days.
According to Salim Karim, captain and founder of PDCA,
With eight teams across Pakistan, the association's gradually trying to give these gifted players, an opportunity to even go international! – their ultimate dream destination.
Via: TimesNow