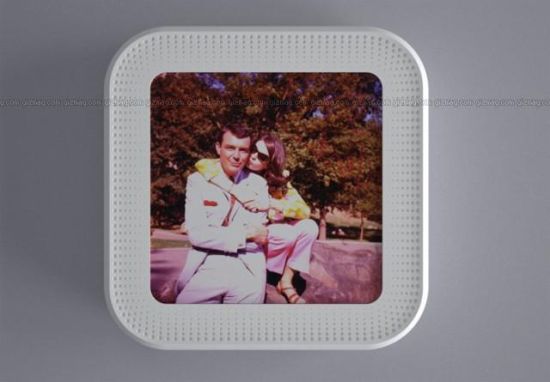 You might as well put tech early into kids' hands, since it won't be long before they take your cell phone in their messy hands and click some pics. Face it; they have a penchant for all that comes in the name of technology. No wonder that a child learns all the features of his brand new television before his parents.
OUiP! – an acronym for Optimized Universal Interface Platform, pronounced "(h)wip" – is a way to save your slick gadgets from falling into your kids' hands by getting them their very own piece of gadgetry. think/thing – an industrial design company has designed this product especially for kids. OUiP! feeds off from any motion that a kid makes and produces sounds and images to match these movements; for instance a sound of a cow will be produced when its image is displayed. A child's motions not only control this button-less device but also power it. Exactly, the electro-magnetic generators produce juice from the motion.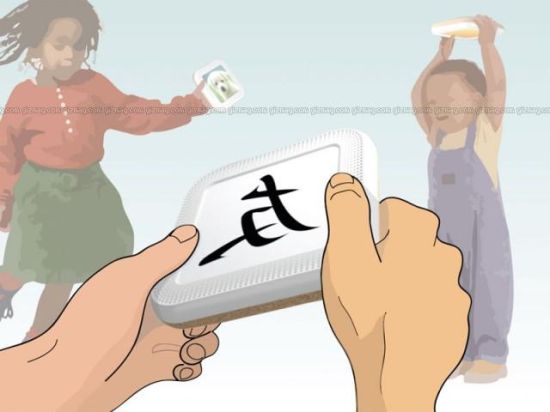 OUiP! will be perfectly suited to a child's handling as it is made of tough but sustainable materials. The body is made from polycarbonate screen bezel and cork base, making it difficult to break. The device will have a Linux platform and the games and applications would be capable of being upgraded as the child grows. Thus, a child may go on using this electronic toy over a number of years.
The tech toy is in a prototype phase but the designers soon enough will be putting up special libraries, which will display the abilities of OUiP!. The device will have a support for wireless transfer, making the usage real easy for the parents as well. If this one makes to the shelves, you'll finally have a gadget that's child's play, literally!