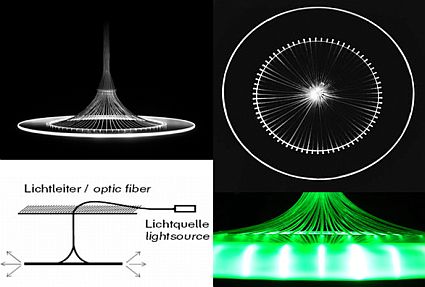 Neues Licht uses glass fiber instead of LEDs to make this UFO (Unidentified Flying Object) pendant lamp, which is seen floating on the ceiling with its glass fiber focusing at the center of the disk like an energy beam.
The UFO measures diameter of 59cm and height around 20cm. If you are bored of same light color then u can easily change the color of the light.
'The light radiates from the glass spaghettis, propagates through the transparent disk, illuminating the whole system with a bright but eye-harmful light.' (Cocolico)
The lamp produces same light as LEDs do, which can be harmful for our eyes. This makes the lamp not a good deal for the consumers.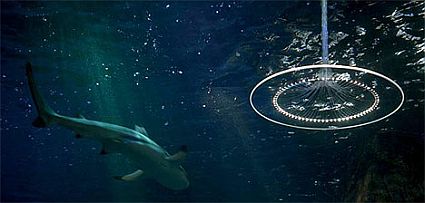 But there are many goodies about the lamp and is different from electrical lamp. Above shown is the UFO lamp under water at Munich's Sealife aquarium.
After UFO, you will find all-optical Anemone and Scintilla chandelier in queue.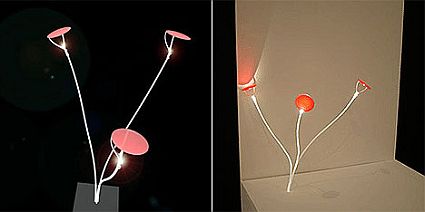 Anemone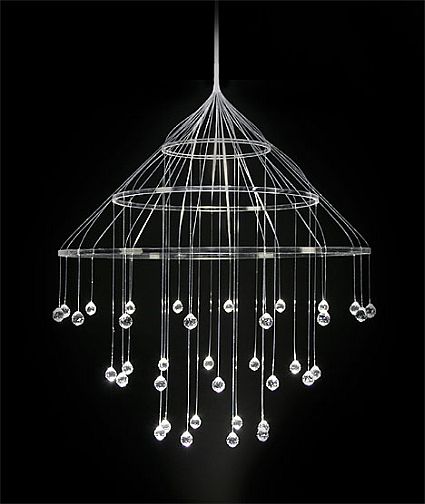 Scintilla Chandelier