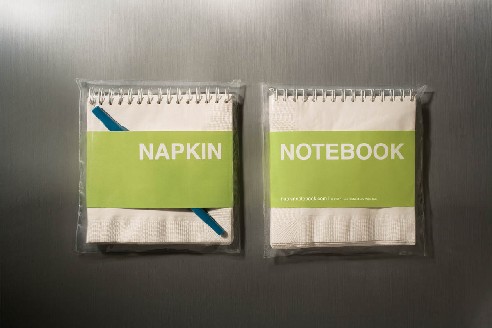 Have you ever solved a solution to a nagging problem, come up with amazing poetry or let your creative juices flow on a piece of napkin? Happens sometime or the other, isn't it?
I have no idea why brilliant ideas are more often born on a piece of napkin. One probable reason I can come up is that ideas flow when you are comfortable and relaxed. But should your creative juices start flowing in midnight, you don't have to rush to a restaurant, just get the Napkin notebook, a spiral bound book of cocktail napkins and start scribbling on it. The package includes a pen so that you don't forget your idea while you go in search of one!
Don't you think the idea of a Napkin notebook was born on a napkin?