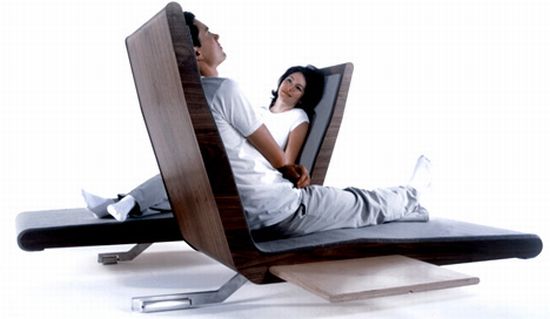 Won't it be simply amazing if we can change a simple piece of furniture according to our mood? Designer Justin Porcano seems to take care of the changing moods, whims, and fancies. Great isn't it?
Porcano has created this fantastic piece of furniture that allows you to choose how you would like to spend your time. You can relax and be far from others if you wish. Again, you can spend intimate moments with your loved ones with some twists and turns in the same chair.
In one way, one can easily express what mood he is in by putting the chair in the position he wants and that would give a mischievous air to expression. Say, one wants to say he is in a mood to be alone then pull it to the extreme sides; or say, he wants to say what about a little conversation, he can flip it over; or say, he wants to sit cozily and watch a movie, then pull both chairs to the center.
So, now our emotions can be caught in the placement of a chair, interesting, isn't it!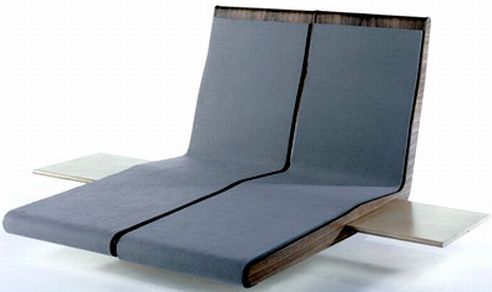 Source: Yankodesign